Is Billie Eilish Vegan?
The answer to this question is a resounding yes! Back in 2014, the singer-songwriter made the decision to go vegan and has remained dedicated to a vegan lifestyle ever since.
She explained her reasons for going vegan on her Tumblr page in 2018 – saying that she loves animals and doesn't want to create anything out of them, she's lactose intolerant, and dairy isn't great for your skin.
Billie Eilish was actually raised vegetarian by her parents and then decided to take things one step further by eliminating all animal products from her diet. Since going vegan, she has been vocal about promoting a vegan lifestyle including posting undercover footage from an Indiana dairy farm that supplies Fairlife on Instagram.
It's clear from Billie's posts that she is passionate about raising awareness of why people should adopt a plant-based lifestyle.
6 Ways Billie Eilish Is Creating A Vegan Future
1. She Became A Vegan When She Was Twelve Years Old.
Billie Eilish is one of the most famous vegan singers in the world. Her decision to become a vegan when she was twelve years old was influenced by her mom, Maggie Baird, an activist and celebrity in her own right.
Eilish told Vogue that when she learned about the atrocities of the meat and dairy industries, she couldn't erase this dismal reality from her mind and decided to go vegan at a young age. It takes a special 12-year-old to make that connection and proactively change their lifestyle accordingly.

2. She Is Bringing On New Vegans.
Billie Eilish is not shy about her veganism, and she is using her influence to bring on more vegans. She understands that meat tastes good, but she also knows that a single person can make a difference.
In response to the Fair Oaks Farm undercover investigation, which revealed extreme incidents of animal abuse, Billie took to social media to encourage others to be smarter by choosing veganism.
In her post, Billie encouraged her 26 million Instagram followers not just to give up eating animals' flesh but also to actively protest against their mistreatment. She wants people to realize that every action counts and it's important for everyone who cherishes animals and respects life, in general, to do something about brutality when they see it happening around them.
So far, Billie has been successful in inspiring countless people who already follow her example and made the change towards a plant-based lifestyle.

3. She Makes Delicious Vegan Cookies.
If you're looking for proof that Billie Eilish is vegan, look no further than her delicious vegan cookies. With just seven pantry ingredients, the superstar has conjured up some vegan magic and created surprisingly good peanut butter chocolate chunk vegan cookies – and these are gluten-free too! And the best part? You probably have all the ingredients in your pantry already.

4. She Went To Capitol Hill To Advocate For A Federal Programme To Provide Vegan School Lunches.
Grammy winner Billie Eilish is no stranger to using her platform for good, so it was no surprise that she recently took a detour from her world tour in order to advocate for the Healthy Future Students and Earth Act — proposed legislation that seeks to make plant-based school meals more accessible to students nationwide.
On February 12, Eilish made an appearance at Capitol Hill to support the proposed legislation and demonstrate her commitment to providing vegan school lunches.
In her speech, she emphasized how allowing students easier access to vegan school food will make a difference in regard to students' health equity and climate change as well as food insecurity. The Healthy Future Students and Earth Act serve as a step towards making vegan options more widely available.
This legislative move can also create positive outcomes for both students' local communities as healthier lifelong habits are formed and spread during childhood.

5. She Persuaded Oscar De La Renta To Forego The Use Of Fur.
Billie Eilish is not only an inspiring musician but also a trailblazer when it comes to animal rights activism. She recently persuaded Oscar De La Renta to completely forego the use of fur. This feat alone could make an impact on any vegan nonprofit's lifetime of work.
Eilish was invited to the 2021 Met Gala and took the opportunity as a chance to advocate for sustainability. She gave Alex Bolden—Oscar de la Renta's chief executive—an ultimatum—she would wear their designer gown for the event if they agreed to ditch fur entirely.
Her tenacity paid off, as Bolden agreed and Eilish stunned at the gala, wearing a gorgeous vegan nude tulle gown with a 15-foot train!

6. She Veganized London's O2 Arena.
Billie Eilish has always been a vocal advocate of sustainable and ethical fashion, as well as the vegan lifestyle. It should come as no surprise that when it came to her Overheated climate action event in London's O2 arena, she insisted on making it a plant-based haven.
The entire arena was veganized and animal products were removed from the menu so attendees could enjoy delicious plant-based entrées like Impossible Sausage Kofta and Impossible Chicken Parmigiana. The food was praised by critics for being both delicious and sustainably sourced.
6 Other Musicians Who've Gone Vegan
Moby
Moby is one of the most well-known vegans in the music industry, having made his switch to a plant-based diet in 1987. In 2018, he even gave a speech at TEDx Venice Beach titled "Why I Went Vegan".
In his speech, Moby shared that the epiphany that led him to become vegan was inspired by his childhood pet – a cat named Tucker, who he rescued from the dump when he was just 10 years old.
Through Tucker, Moby realized that every creature with two eyes and a central nervous system also wanted to avoid pain and suffering and be happy. This realization made him give up meat for good.
Leona Lewis
Leona Lewis is no stranger to vegan living. Growing up in a fully vegan household, she's been able to stay true to her vegan values throughout her life and career. Her 2019 Tuscan wedding was even fully vegan with its menu featuring things like curried tofu, fattoush salad, and more.
Stevie Wonder
Stevie Wonder is an inspiring example of going vegan. Several years ago, he made the switch to a vegan lifestyle in order to be more health-conscious and protect the planet.
His vegan dedication was on full display when he sang a vegan-inspired ditty during his episode of Carpool Karaoke on The Late Late Show with James Corden in 2015. In it, he explains that he's been following a plant-based diet for almost two years by then, stating that he "likes not eating meat".
A$AP Rocky
A$AP Rocky is a rapper and actor who is publicly known for his vegan lifestyle. According to a 2011 Rolling Stone interview, A$AP Rocky gave up meat back in 2011 and has since gone completely vegan. He even included a shout-out to his plant-based lifestyle in one of his songs – "Babushka Boi" – rapping, "I ain't duckin' n—-s, I ain't duckin' bullets either/ S–t, I ain't duck sauce since I became a vegan."
Travis Barker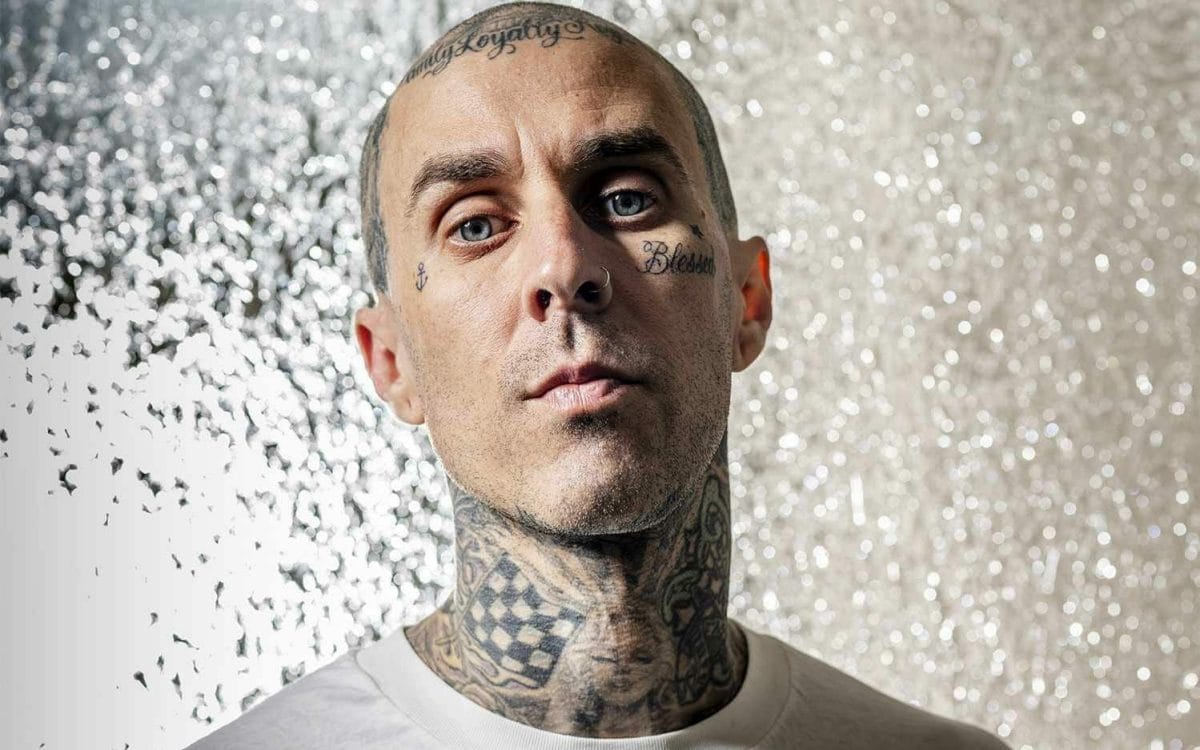 Travis Barker is a musician who has been openly promoting a vegan lifestyle for many years now. The drummer, best known as the drummer of the American rock band Blink-182 switched to a fully vegan diet in 2008 after surviving a deadly plane crash that killed four people and prevented him from flying until 2021.
Brian May
Brian May is a passionate advocate for the vegan lifestyle and has shared his opinions on how a meat-based diet has negatively impacted society. He believes that the coronavirus pandemic is further evidence of this, having come from people who eat animals.
He advocates for a conscious re-examination of our world without abuses to other species, encouraging individuals to make the switch to a vegan lifestyle if they can.
Hey'all I'm Amy, a born foodie and diagnosed with celiac disease 7 years ago. I refused to cave into tasteless, boring gulten free food and create my own!
On my blog you'll find info & cool facts along with recipes, all on gluten free foods!