Burger King Vegan Options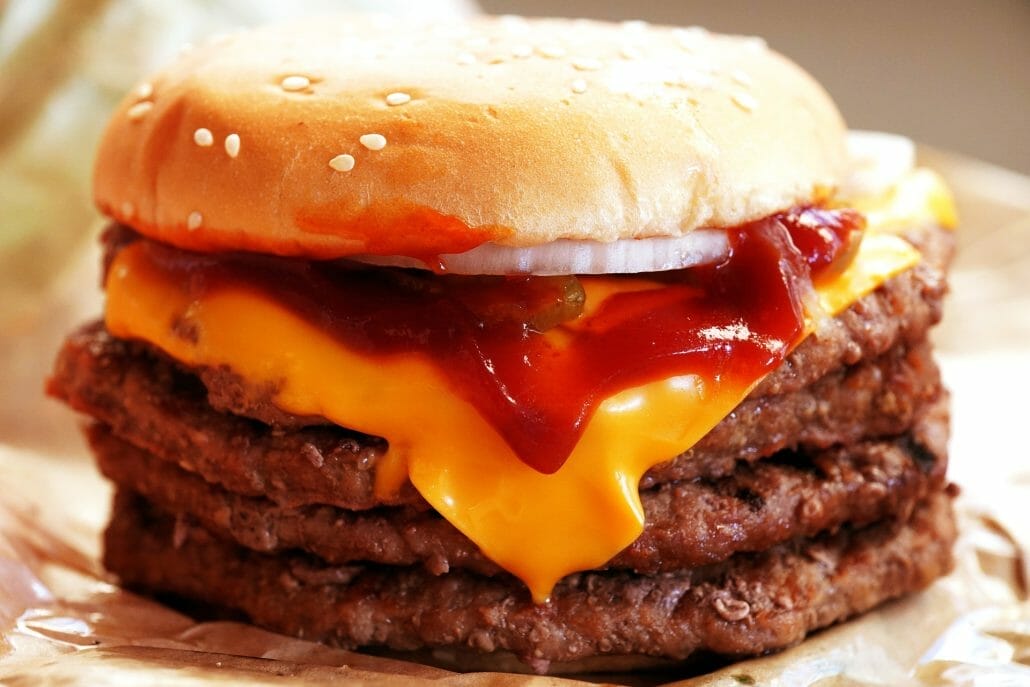 Burger King offers a wide variety of vegan options. You'll find burgers, sandwiches, salads, wraps, fries, desserts, and beverages. Veganism is becoming increasingly popular, so if you're interested in being part of the trend, then you should consider adding some vegan options to your everyday menu.
Burger King doesn't list all of its vegan options online, but they do provide a detailed Allergen Guide on its website. You'll find all of the vegan options listed here:
Impossible Whopper
This is a great opportunity for Burger King to show off its commitment to plant-based food. By offering a vegan version of the Impossible Whopper also known as the Impossible burger, U.K. Burger King is showing that it cares about its customers' health and well-being.
As long as you ask nicely, Burger King will happily cook your vegan Impossible Whopper without any animal products. You'll still get the taste of the original Impossible Whopper, but without the cruelty.
French Fries
Burger King's French fries are made using 100% vegetable oil. These fries are cooked to perfection and are absolutely delicious! You won't find any artificial flavors, preservatives, or coloring agents in these fries.
They are also cooked together with other ingredients in a single frying pan. Therefore, if you are trying to stay healthy, you should try to eat only those items that do not contain any meat or animal products. You can enjoy these fries without feeling guilty about your decision. They taste delicious and they are completely vegetarian.
Garden Side Salad
Burger King has a Veg­an-Friendly Garden Side Salad. It comes with the three­-cheese tomatoes, home­-styled croutons, medley, lettuce, and a pack­et of Ken's sala­d dressings. If you want to order the Garden Side Salad at Burger King, you can request that the cheese and crouton be removed, but unfortunately, there isn't an option for vegan friendly salad dressing available.
For vegans, Burger King does provide a packet of Ken's dressing with the salad. However, it doesn't come with any vegan-friendly options.
Instead, you'll find two types of dressings: the regular and the light honey balsamic. Both of these dressings are non-vegan products.
Vegetarians may enjoy the garden-side salad at Burger King. However, they won't find any vegan-friendly options available. There are no vegan-friendly salads offered on the breakfast menu.
French Toast Sticks
Burger King's French Toast Sticks are made with plant-based ingredients. They come in a variety of flavors including chocolate chip cookie dough, cinnamon roll, strawberry banana, and a blueberry muffin. You'll find them at participating locations nationwide.
These French Toast Sticks are great for vegans and vegetarians. They're baked instead of deep fried, so there's no risk of cross-contamination with animal products. Plus, they taste delicious!
Hash Browns
Burger King offers two vegan breakfast items: hash browns and waffles. Both are made without any animal products, including eggs, milk, butter, cheese, meat, poultry, fish, shellfish, honey, chocolate, coffee, tea, or alcohol.
At Burger King, they offer two types of veggie burgers: one made from soy protein and another made from pea protein. They're both served with fries and hash browns.
However, since the fries are fried in the same fryer used for regular fries, there is still a risk of cross-contamination. Veg­ans should avoid all of Burger Kings' fried foods on this list because they contain animal products.
Beverages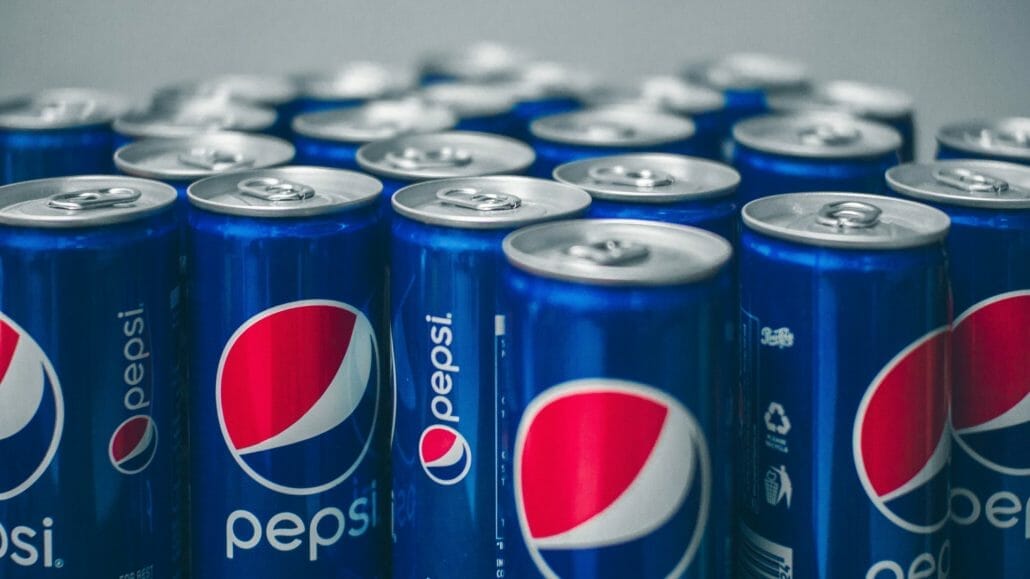 Burger King offers a wide range of vegan-friendly beverages. These include Coca-Cola products, juices, smoothies, milkshakes, sodas, teas, coffees, and water.
You'll find a number of different flavors available at every location, including regular, diet, zero calories, caffeine-free, sugar-free, and organic.
You can order any beverage without dairy, eggs, meat, fish, shellfish, honey, nuts, soy, gluten, wheat, yeast, or animal derivatives.
All of the beverages are made using plant-based ingredients, and there are no artificial sweeteners or preservatives added.
Apple Sauce
They use real apples for their apple sauce, which is 100% natural and has no added sugars. It contains one whole serving of fruit and is also naturally free of wheat. It also provides an abundant supply of vitamins C.
It also contains 1 full serving of fruit and provides an excellent source of vitamin C. You can pair this sauce with any of the other foods on this list for a more balanced diet.
Burger King offers several vegan options at its restaurants. One of those is Mott's Natural Applesauce, which comes in two flavors: Original and Cinnamon Apple. Both varieties come in a small container and are available at most locations.
PB&J Jamwich
Burger King offers a delicious vegan-friendly breakfast option for those who prefer plant-based food. Their PB&J Jamwich is made with creamy peanut butter and a sweet grape jelly filling. It comes served on a soft bun and topped with lettuce, tomato, pickles, and mayonnaise.
This tasty treat is reminiscent of a classic American favorite, the Smucker's uncrushable. You'll find this sandwich available at participating locations nationwide.
Dutch Apple Pie
Burger King's Dutch Apple Pie is made without eggs, milk, butter, or any animal-derived products. It's made with applesauce instead of cream cheese and vanilla pudding mix instead of ice cream. You'll find no meat, poultry, or seafood in this delicious dessert.
This is the second fast-food apple pie we've discovered to be vegan-friendly. So if you're looking for a quick and healthy dessert option, try Burger King's Dutch Apple Pie!
Other Vegan Options
Burger King does have a couple of vegan options available. You can find them on the U.K.'s vegan menu item, but they're not available here in the U.S. Vegetarian sandwiches are usually made with bread, cheese, tomato, lettuce, and ketchup.
However, if you order a burger without the bun, you'll still get lettuce, tomatoes, pickles, and onions. You might also be able to request a vegan bean burger instead of the regular beef version. These burgers come in two sizes: small and large.
Both versions are served on whole wheat buns and topped with lettuce, tomatoes, pickle slices, and onion rings. If you're wondering whether any specific regular menu items are vegan, it's best to reach out to the restaurant directly.
Conclusion
Burger King offers vegans plenty of choices when ordering food. Whether you're following a vegan diet or not, there are plenty of delicious options to choose from.
While even the vegan side options at Burger King aren't exactly healthy foods, they can still provide a lot of nutrition. Most importantly, they can give vegans a satisfying meal that doesn't involve any animal-based products.
Vegan options at most Burger King food restaurants include the Impossible Whopper (which comes with lettuce, tomato, onion, pickles, ketchup, mustard, and special sauce), hash browns, classic French fries, garden salads, and Mott's applesauce.
At Burger King, they offer some really good vegan options at any time of the day. For example, choose the French bread sticks and hash brown potatoes for a simple morning meal or order an Impossible Whoppers meat-free option in the late afternoon. If you're craving dessert, go to Burger King for a quick piece of apple pie.
There are plenty of delicious items available at Burger King that won't cause you any problems. You can order a veggie burger, salad, fruit cup, milkshake, smoothie, or juice box.
There are also several vegetarian sides available, including potato wedges, macaroni and cheese, and baked beans.
Hey'all I'm Amy, a born foodie and diagnosed with celiac disease 7 years ago. I refused to cave into tasteless, boring gulten free food and create my own!
On my blog you'll find info & cool facts along with recipes, all on gluten free foods!