What's Vegan At Denny's?
Are you looking to eat vegan at Denny's? Look no further. You can use the Build-Your-Own Burger feature to craft a vegan burger that suits your tastes. Breakfast lovers can savor the Supreme Skillet. Or if you prefer something lighter, try their vegan oatmeal topped with fresh seasonal fruit.
There are also plenty of great vegan lunch and dinner options, as well as vegan condiments, sides, and drinks. All in all, Denny's has everything you need for a delicious vegan meal.
Build-Your-Own Burger
Building your own vegan burger at Denny's is now easier than ever. You can start by selecting a vegan Beyond Burger patty and choose from two options for the bun – brioche or whole wheat – minus the butter to make it even more vegan-friendly.
Then, you can top off your vegan veggie burger with a variety of delicious toppings, including tomatoes, lettuce, barbecue sauce, grilled onions, and fresh avocado.
Supreme Skillet
The Supreme Skillet from Denny's is a great veggie option. You'll be served seasoned red-skinned potatoes, fresh spinach, mushrooms, grape tomatoes, a side of salsa, fire-roasted bell peppers, and onions.
All of these ingredients combine to create a delicious and nutritious dish that any vegan can enjoy. Just remember to ask the server to leave off the egg whites so it stays vegan-friendly.
Oatmeal With Fresh Seasonal Fruit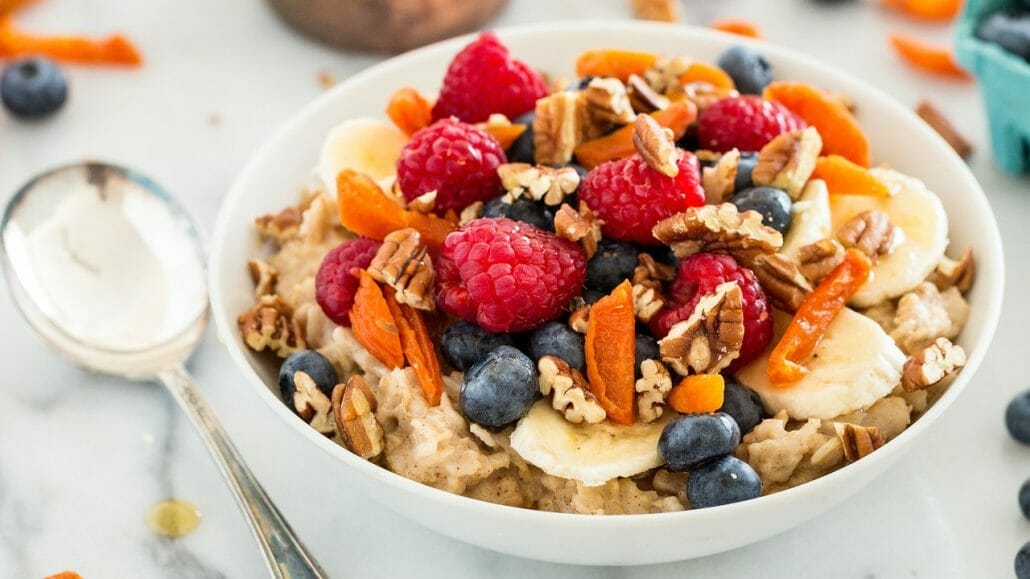 Oatmeal at Denny's is a great vegan breakfast option. Not only is it simple and filling, but the addition of syrup or fresh seasonal fruit can make breakfast even better. For something more substantial, why not add a side of hash browns?
This way you can experience all that Denny's has to offer with their vegan-friendly menu items, while still enjoying brunch. Enjoy your meal – oatmeal and fruit topped off with some hashbrowns make for one delicious vegan brunch.
Seasoned Fries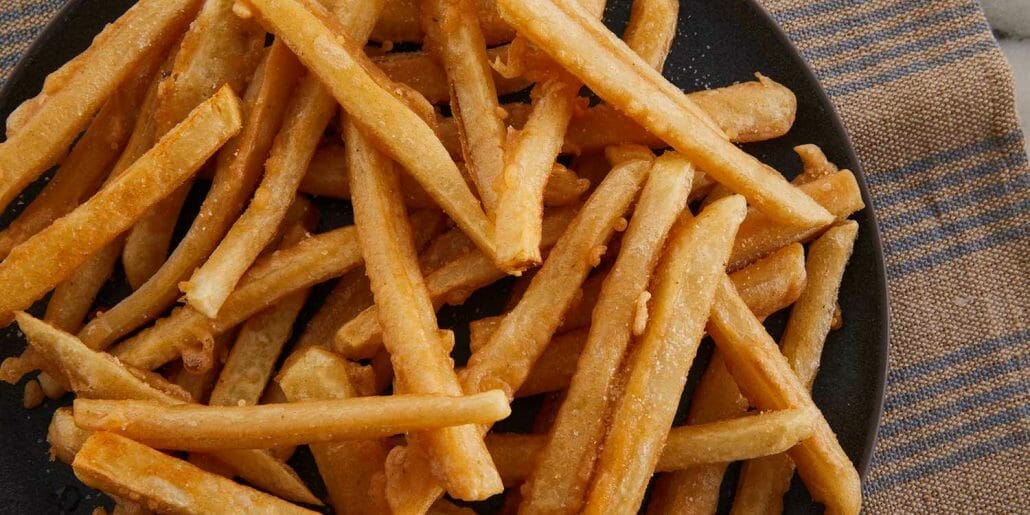 When it comes to vegan options at Denny's, seasoned fries are a must-try! These potatoes are cooked in vegetable oil and then sprinkled with a zippy seasoning blend that really takes the flavor up a notch.
They're perfect for snacking, or can be served alongside your favorite vegan meal. And best of all, you won't miss out on the real thing since they still have the salty, tangy taste of traditional fries.
Vegan Breakfast
Denny's makes having a vegan breakfast as convenient and delicious as possible. They have a variety of "Sizzlin' Skillets" that sound just as good as they taste.
The Fit Fare Veggie Sizzlin' Skillet includes onions, broccoli, seasoned red-skinned potatoes, mushrooms, and fire-roasted bell peppers served with a side of salsa. There is no need for eggs or cheese here.
Similarly, you can get the Hearty Breakfast Skillet without sausage, cheese, or eggs to make it vegan-friendly. And the Santa Fe Sizzlin' Skillet is great if ordered without eggs, chorizo sausage, or cheese.
Vegan Breakfast Sides
Denny's offers plenty of options for vegan breakfast sides to make a complete meal. Plain Bagel, Mixed Fruit Cup, Hash Browns, Red-skinned Potatoes, Toast (without butter), and Wheat English Muffin (without butter) are all great choices and don't forget that you can always request Grits made with water instead of milk.
Vegan Lunch And Dinner
Denny's may have limited options for vegan lunch and dinner, but it is still possible to enjoy a delicious and nutritious meal. The BYOB (Build Your Own Burger) offers an array of different plant-based toppings so you can customize your vegan burger just the way you like it.
All the available veggie Skillets as listed in the Breakfast section are also available all day, so this presents another vegan-friendly option.
Vegan Lunch And Dinner Sides
At Denny's, you can enjoy lunch and dinner with plant-based sides for a delicious, nutritious meal. Whether you're looking for something classic or adventurous, Denny's has you covered.
Choose from a Baked Potato (sour cream or no butter), Wavy Cut French Fries, Seasoned Fries, a House Salad, or Red-skinned Potatoes.
Vegan Condiments
Vegan condiments at Denny's can give that extra flavor and zing! Vegans will be pleased to know that all of the jellies and jams are vegan, as are all of their pancake and waffle syrups (including maple).
There is also a selection of three vegan dressings including balsamic vinaigrette, Italian dressing, and French dressing. In addition, you can enjoy vegan mustard, ketchup, and barbecue sauce. So now vegans have ample options when it comes to adding flavor to your breakfast or side dishes.
Vegan Drinks
At Denny's, vegans have plenty of beverage options to accompany their vegan-friendly meals. Enjoy a Fresh Brewed Iced Tea, Minute Maid Lemonade, thirst-quenching Fuze Raspberry Tea, Minute Maid Orange Juice, and Minute Maid Mango Lemonade.
Vegans also can choose from strawberry lemonade for something a bit more fruity. Quench your thirst with Coke, Dr. Pepper, Diet Coke, Sprite, and Dasani Bottled Water.
Hey'all I'm Amy, a born foodie and diagnosed with celiac disease 7 years ago. I refused to cave into tasteless, boring gulten free food and create my own!
On my blog you'll find info & cool facts along with recipes, all on gluten free foods!