Are Egg Whites Vegan?
Raw egg whites are a trending breakfast food. They can easily be found at most grocery stores, and they are a healthy alternative to eggs. However, if you are trying to eat healthier, you may want to consider switching out egg whites for another option.
The answer is no! They are not a vegan product but there are several options available to replace egg whites.
But don't worry, there are many delicious plant-based options out there that are just as tasty and nutritious as egg whites. Here are some of the best egg substitutes that are vegan-approved.
You can find many delicious egg replacement recipes online. Try making a batch of baked goods using any of these healthy egg whites rather than real egg whites.. You'll be surprised at how well they work!
What Are Some Vegan Alternatives To Egg Whites
Eggs are delicious, nutritious and versatile. However, if you are in a vegan diet, allergic or simply prefer not to eat eggs, there are plenty of alternatives available.
These egg white substitutes are great for baking, making sauces and dressings, whipping cream, meringues, icings, frostings, mayonnaise, salad dressing, and more.
Here are seven brands of egg white substitutes in the egg industry that are sure to come in hand when you need to whip up a batch of fluffy pancakes, creamy scrambled eggs, or silky smooth omelets.
1. Just Egg Plant-based Liquid
Just eggs are made from plants, and they are non-gmo and cholesterol free. They promise to cook, taste and look just like regular eggs. They are also gluten-free, soy-free, nut-free, dairy-free, egg-free, sugar-free, salt-free, fat-free, GMO-free, and antibiotic-free.
They are also delicious! You'll never miss the yolk ever again.
2. Just Egg Folded Plant-based Egg
Eggs are a staple food item for most people. However, not everyone likes eating eggs every day. Some people prefer to eat plant-based foods instead. These people may enjoy using JUST egg folded eggs as an egg substitute.
JUST egg folded eggs are made from soybeans and wheat flour. They look and taste similar to regular eggs. They can be heated in the microwave, toasted in the oven, or cooked on the stovetop.
Just egg folded eggs are a great non-gmo egg replacement option, and a great source of healthy proteins.

3. Crackd-the No-egg Egg Replacer
Crackd is a vegan egg yolk replacer made from pea proteins. Peas are high in protein, low in fat and cholesterol, and gluten free. You won't find any artificial flavors or colors in Crackd either.
Crackd is available in two forms: powder and liquid. Both versions are great for baking, cooking, and making smoothies. The powder version is ideal for baking, whereas the liquid form is great for cooking and blending.
You'll notice that Crackd doesn't look anything like eggs. However, it does taste very similar to eggs. It's creamy, slightly sweet, and has a mild flavor.

4. Simply Eggless Plant-based Liquid Eggs
Eggs are delicious, nutritious foods that we all enjoy. However, eggs are not only high in cholesterol, they are also very polluting.
That's why Simply Eggless offers plant-based liquid egg substitutes. These egg alternatives are made from soybeans, almonds, flaxseeds, chia seeds, hemp seeds, rice protein, tapioca starch, and natural flavors.
They come in four varieties: Original, Chocolate Chip Cookie Dough, Cinnamon Roll, and Peanut Butter Cup. Each variety comes in two sizes: small and large.
Simply Eggless products are great for vegans and vegetarians as they have vegan egg whites. They are low in fat, cholesterol, and calories. Plus, they are free of GMOs, gluten, dairy, preservatives, artificial ingredients, and trans fats.
They are also extremely versatile. You can add them to any pancake fluffy recipe, bake with them, cook with them, eat them plain, or mix them with milk.
5. Amy's Tofu Scramble
Amy's Tofu Scamble is a delicious breakfast dish that tastes great and is loaded with protein. It's made with organic tofu, veggies, and hash browns, and it's non-gmo, gluten-free, lactose-free, and dairy free.
It's perfect for those following a vegetarian diet and for those who don't eat meat.

6. Orgran Vegan Easy Egg
Organic eggs are great for baking, cooking, and making omelets. However, if you're trying to cut down on animal products, then you may want to consider using egg replacers instead.
One of the most common types of egg replacers is Orgran Vegan Egg Replacers. These egg replacers are made from organic ingredients and are non-GMO, vegan, gluten-free, dairy free, and contain no artificial colors or flavors!
Eggs are a staple food item for vegans and vegetarians. But if you're trying to reduce your consumption of animal products, then you might want to try replacing eggs with egg replacers.
Organic eggs are great for baking and cooking, but if you're trying to eat healthier, then you may want look at using egg replacers instead!

7. Bob's Red Mill Gluten-free Vegan Egg Replacer
Eggs are a staple food item for most people. However, if you're allergic to eggs, then you'll probably want to try using Bob's Red Mill Glutino-Free Vegan Egg Replacer instead.
You can find Bob's Red Mills products made right here in America. This egg replacer is great for baking cookies, cakes, pancakes and much more. This product is an excellent option for vegans who want to enjoy baked goods without the risk of cross contamination.
This egg replacer comes in two forms: liquid and powder. Both work well, but the liquid form works best for baking. It's available in several flavors including vanilla bean, chocolate chip cookie dough, and strawberry cheesecake.
For those who prefer powdered egg replacers, there are several options available. One of the best brands is Bob's Red Mill Glutein-Free Vegan Egg Replacement Powder. It's gluten free and soy free, and it tastes delicious. It's also very affordable at only $1.99 per box.
Vegan Egg Substitute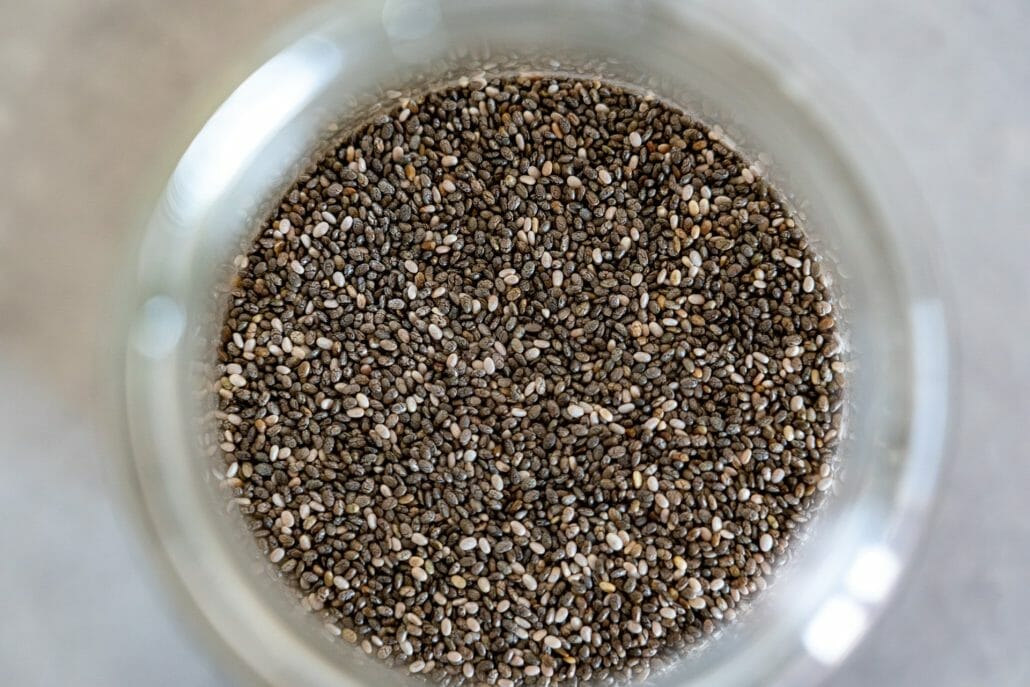 Eggs are a great source of protein, vitamins and minerals. However, if you are vegan or allergic to eggs, there are plenty of alternatives available. These egg substitutes are made from plant-based ingredients and are safe for vegans and those with allergies.
These egg substitutes are versatile and can be used in place of regular eggs in any recipe, and it is great for ketogenic diet. You'll find that they taste similar to eggs and can be used interchangeably. Some of the most common egg substitutes include:
Flax Seeds
This recipe uses flax seeds as a replacement for egg whites. Flax seeds are high in protein, fiber, vitamin E, calcium, phosphorus, zinc, copper, manganese, niacin, folate, thiamin, riboflavin, pantothenic acid, biotin, and selenium. They are also rich in lignans, phytosterols, polyunsaturated fats, and essential fatty acids.
These tiny, nutrient-rich little seeds are well known for being a dietary supplement. They provide a wide variety of nutrients including B vitamins, iron, magnesium, and fiber. They are also packed full of fiber and make for a healthy constipation treatment.
To best mimic the texture of eggs, grind fresh flaxseeds and mix with bean water. Ground flaxseed creates a viscous liquid that binds, thickens, and elevates your baking without the need to use animal products.
Unlike aquafaba, flox seed substitute does not whip into a meringue; it is best used for baking purposes. It has a slight nutty flavor that lends itself well to pancake recipes, hearty muffins, grain-heavy cookies and cake recipes.
Aquafaba
Aquafaba is the cooking water left behind after cooking legumes. It's made up of protein, sugar, and fiber. These ingredients give aquafaba its ability to hold a meringue-like form when it's whipped.
Unlike regular egg whites, aquafabas do not have any fat in them. Instead, they have a high level of protein and soluble fiber. This makes them ideal for baking and whipping.
Chickpeas are the most commonly used source of aquafaba. However, you can find it in cans at grocery stores. You can also buy it online. Just look for brands that say "vegan" or "no cholesterol".
You can whip aquafaba using either a stand mixer or hand mixer. Whipping it creates air bubbles that trap moisture inside the mixture. This helps prevent the aquafaba from separating during storage.
Once you've whipped your aquafaba, you can add flavorings, such as vanilla extract, cinnamon, nutmeg, lemon juice, salt, and even chocolate chips. You can also freeze your aquafaba to keep it fresh longer.
For a healthier alternative to traditional pancakes, try making crepes out of aquafaba instead. Simply whisk aquafaba with milk, oil, and eggs. Add a little bit of salt and pepper, and fold in whatever else you'd like to include in your pancake batter.
If you don't want to cook with aquafaba, you might be interested in learning how to make tofu scrambles. Tofu scrambles are similar to scrambled eggs, except that they contain no dairy. All you need to do is scramble tofu with seasonings and then stir in some cooked quinoa or rice.
Tofu scrambles are great for breakfast, lunch, dinner, or snacks. Try adding avocado slices, salsa, or cheese to your tofu scramble for extra flavor.
Agar Powder
This agar powder is great for making vegan meringue cookies, vegan cheesecake, and vegan ice cream. You can also add it to smoothies, oatmeal, and yogurt.
You can find agar powder at health food stores and online retailers. It comes in several forms including flakes, granules, and powder. Some brands may include additional ingredients such as sweeteners, flavors, and preservatives. However, if you look closely at the label, you should be able to determine whether or not any additives were added.
Agar powder is very versatile and can be used in a variety of recipes. Try adding it to your favorite dessert recipe to give it a creamy texture without using dairy products.
Xanthan Gum
Egg whites are great for cooking, but if you want to add some extra nutrition to your savory dishes, try using xanthan gum instead. Xanthan gum is a natural ingredient that is derived from carbohydrates found in plants. It is commonly used as a thickening agent in foods, including baked goods, sauces, salad dressings, dips, and desserts.
As an egg white substitute, it works both as a thickening agent and a leavening additive. You can find it in most grocery stores, either in the baking aisle or near the dairy section.
You can use it in place of eggs in any recipe that calls for them. It adds protein, vitamins, minerals, and healthy fats to your diet without adding calories. Try it out today!
Chia Seeds
Chia seeds are great for making baked goods. You can add them to muffins, pancakes, breads, cookies, cakes, etc. They're especially great for gluten free recipes since they won't affect the structure of the dough.
You can buy chia seeds at most grocery stores. Just look for the little round packages that say "ground chia seed". Ground chia seeds are easier to measure out than whole chia seeds.
To make chia pudding, simply mix 1 cup of milk with 3 tablespoons of chia seeds. Let sit overnight. Then eat it cold or warm.
Add chia seeds to your favorite breakfast foods to boost nutrition. Try adding them to granola bars, yogurt parfaits, waffles, pancakes, muffins, etc.
Chia seeds are also great for weight loss. They provide fiber, protein, and healthy fats. Plus, they're very filling.
They're also great for heart health. Studies show that eating chia seeds daily may reduce cholesterol levels.
Try using chia seeds instead of eggs in any recipe where eggs are traditionally used. You can replace two eggs with 1/2 cup of chia seeds.
Hey'all I'm Amy, a born foodie and diagnosed with celiac disease 7 years ago. I refused to cave into tasteless, boring gulten free food and create my own!
On my blog you'll find info & cool facts along with recipes, all on gluten free foods!