Are Grits Vegan?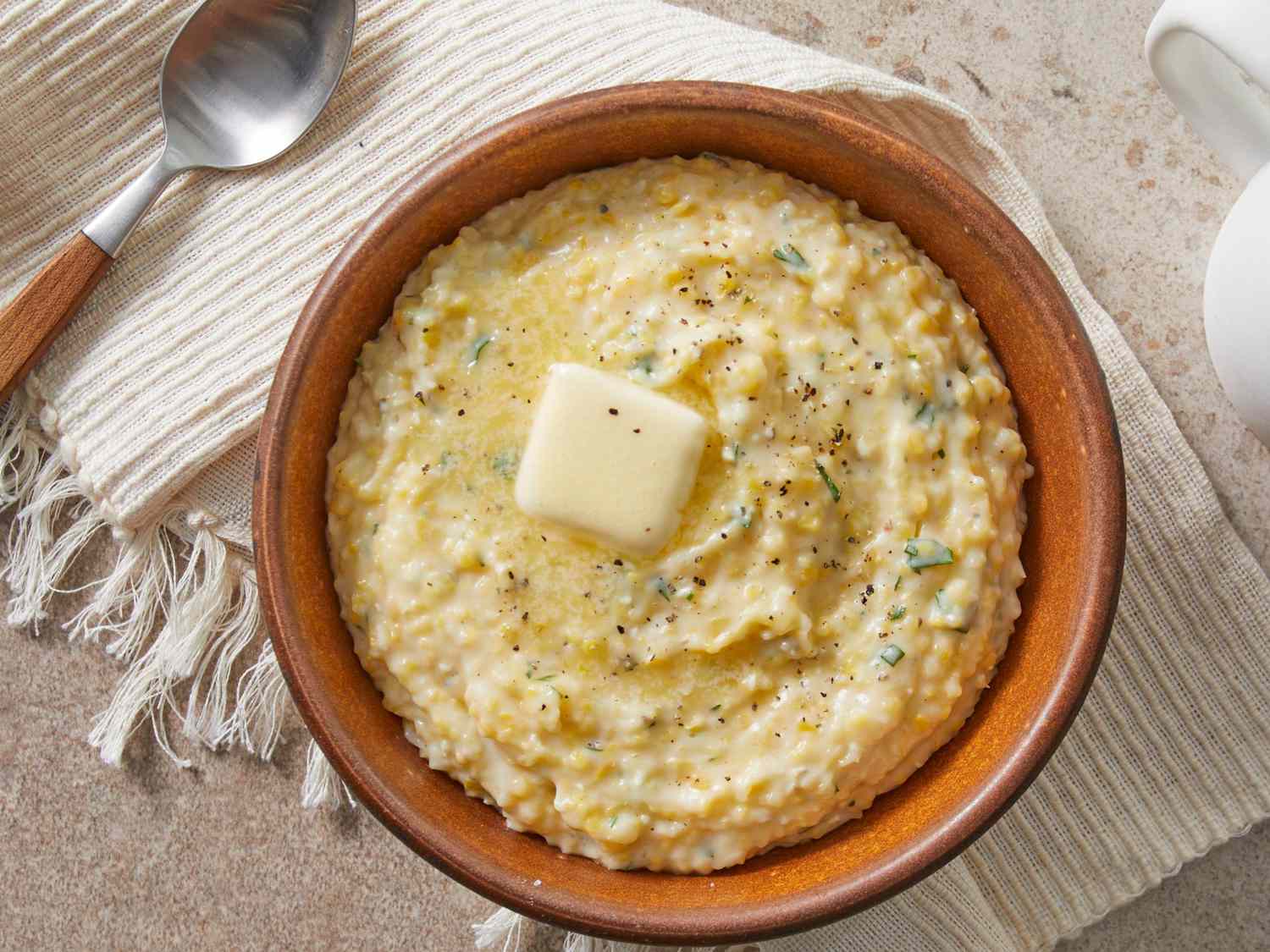 The answer to the question of "are grits vegan?" is a yes and a no. Grits are completely vegan since they're made with 100% ground corn. However, many restaurants use animal derivatives like cow's milk or cream, dairy cheese, or butter when making their grits which makes them not vegan.
Grits do not have to be made with animal products, it's as simple as boiling cornmeal in water and adding a little salt. But if you want that classic creamy consistency and rich taste without animal-based ingredients, that's definitely possible too.
So if you want to be sure that your grits stay vegan-friendly, the best thing to do is make them at home using plant-based substitutes. This way you'll know you're getting all the deliciousness without any animal byproducts.
Or try looking for plant-based establishments when on vacation; places like Dharma Southern Kitchen in Orlando or Bean Vegan Cuisine in Charlotte offer totally vegan grits.
There are plenty of vegan alternatives for milk, cheese, and butter when preparing vegan grits. coconut oil and Olive oil are great substitutes for animal fats, as well as vegan shortening or vegan butter and vegetable stock. Almond milk or cashew milk alternatively makes delicious and creamy vegan grits.
Homemade Vegan grits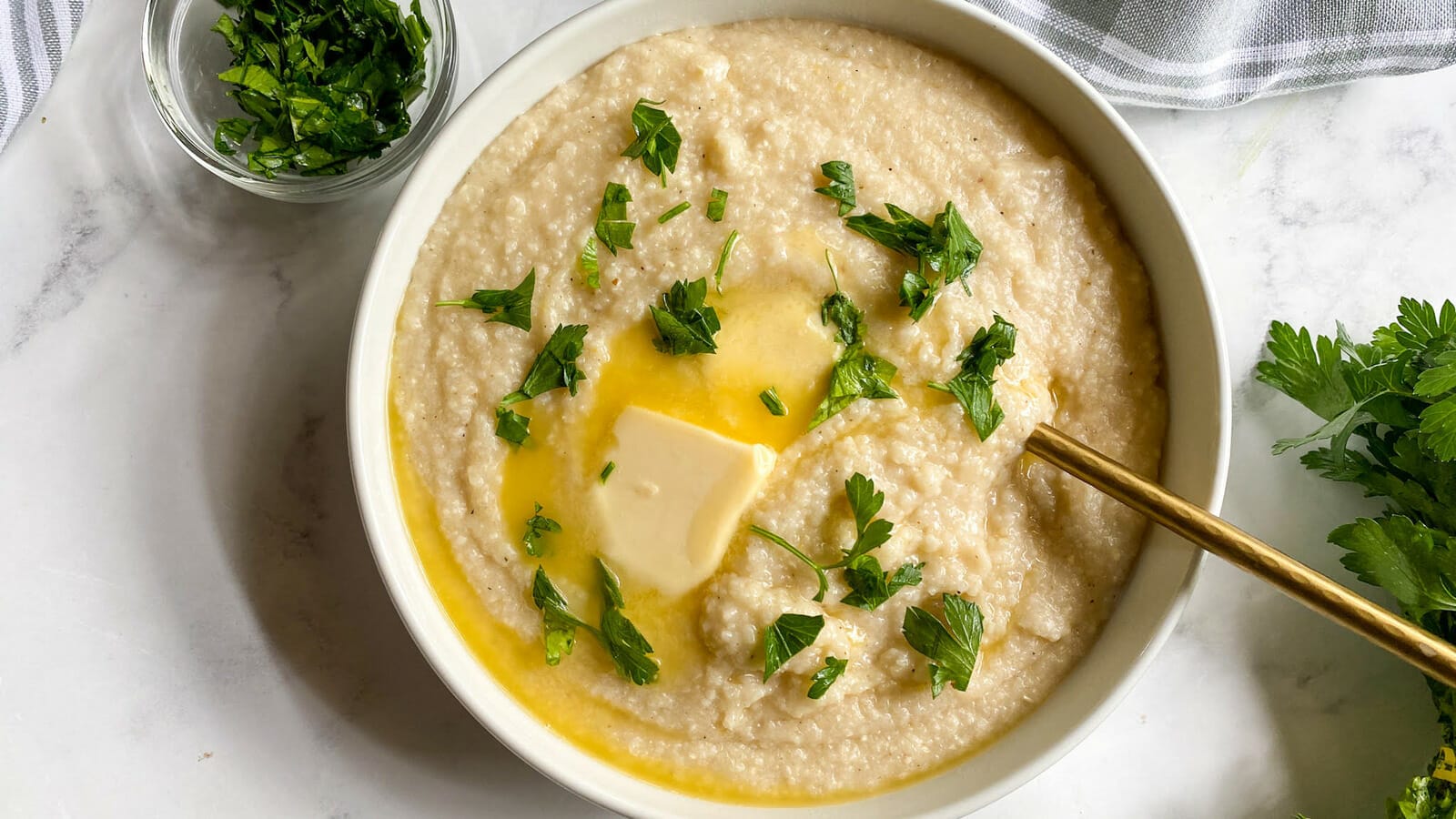 If you're looking for a delicious vegan-friendly meal, look no further than homemade vegan grits. This traditional Southern recipe has been adapted to be completely vegan and is as easy to make as ever.
Get creative by customizing the vegan grits recipe with your favorite spices and seasonings, and enjoy a hearty, flavorful bowl full of delicious vegan-friendly goodness. Making your own vegan grits is an easy process that requires just a few simple ingredients.
Ingredients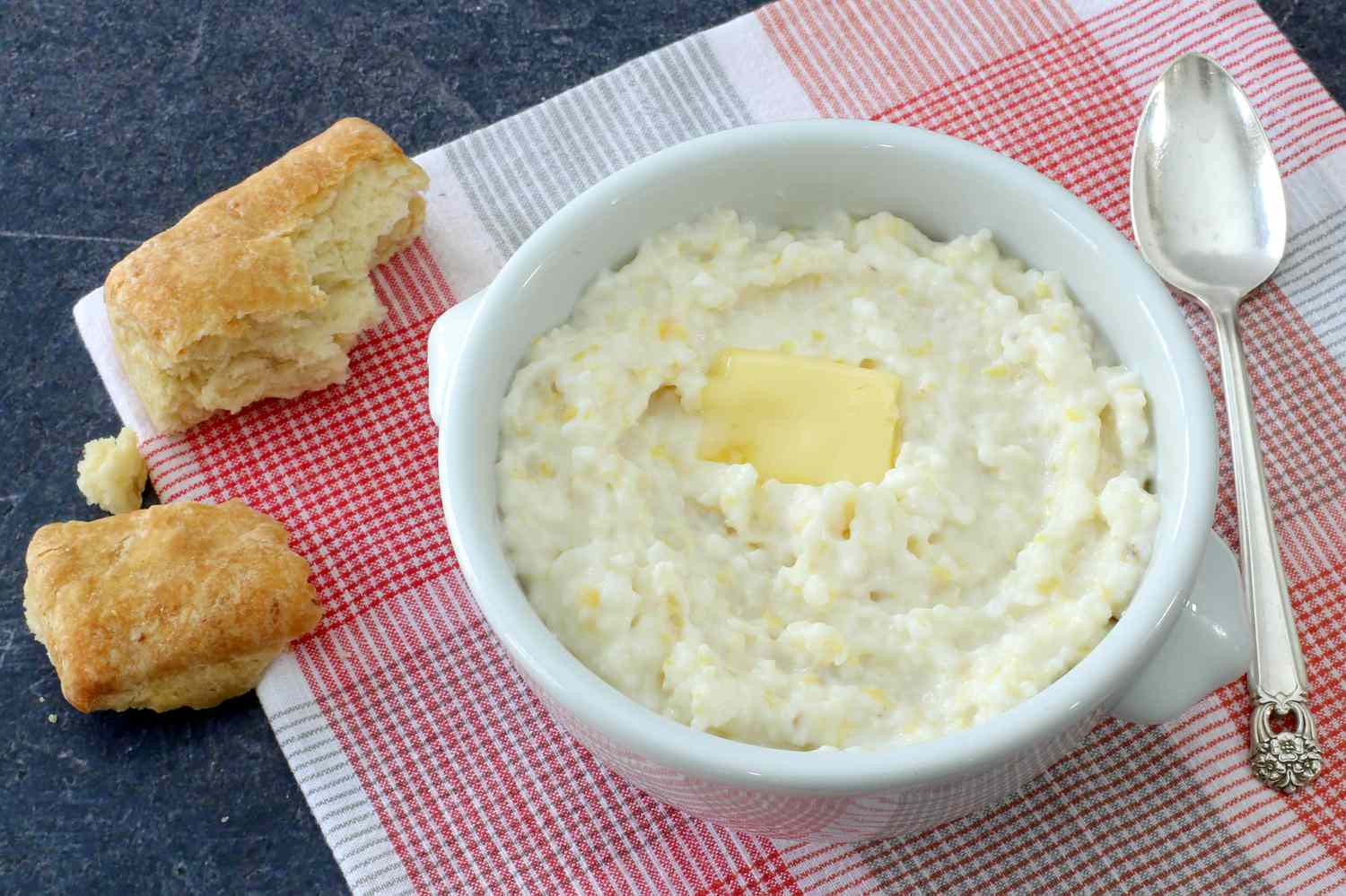 Making vegan grits at home is so easy and delicious but you need the right ingredients.
To start off, you'll need some garlic. Its strong flavor will help fill out the mild taste of corn grits. If you're not a fan of fresh garlic, don't worry, you can use ¼ to ½ teaspoon of granulated garlic instead.
Next up is the star ingredient: Corn Grits! Look for stone-ground grits, and make sure not to use quick cooking, instant or white hominy-style grits. For more flavor, add a little Better Than Bouillon No Chicken Base.
Then comes nutritional yeast flakes. These inactive yeast flakes give a cheesy flavor to the grits and are a great source of B12 and protein. Look for them in natural grocery stores near flour or bulk bins.
If you're not into nutritional yeast, feel free to replace it with shredded vegan cheese.
Finally, dairy milk will give your quick grits extra creaminess. Look for unsweetened, plain, and non-dairy milk like cashew milk or almond milk.
With all these ingredients combined, your homemade vegan grits will be an absolute dream come true.
Instructions
Making homemade vegan breakfast grits is a breeze with this easy-to-follow recipe.
To start, sauté garlic in oil over medium heat until fragrant.
Next, add Better than Bouillon no-chicken base and water and stir until dissolved.
Bring the mixture to a simmer, then slowly add the yellow corn grits while stirring continuously to avoid lumping.
Season with a pinch of salt and pepper, then allow the mixture to simmer for about 6 minutes until it thicker and pulls away from the edges of the pot when stirred.
Next comes the fun part which is tweaking this recipe to customize it exactly to your liking.
For example, for a cheesier flavor profile, you can add shredded non-dairy cheese at the same time as you add nutritional yeast flakes.
For spicier grits, try adding chopped jalapeños when you fry up the garlic (just be sure not to overcook them).
If you prefer your grits to have more liquid, add an extra ¼ cup of non-dairy milk; bear in mind that with this amount of liquid it could take up to 30 minutes for the creamy grits to be ready.
After making a few personal adjustments based on your taste preferences, your vegan grits are ready to be enjoyed.
Topping ideas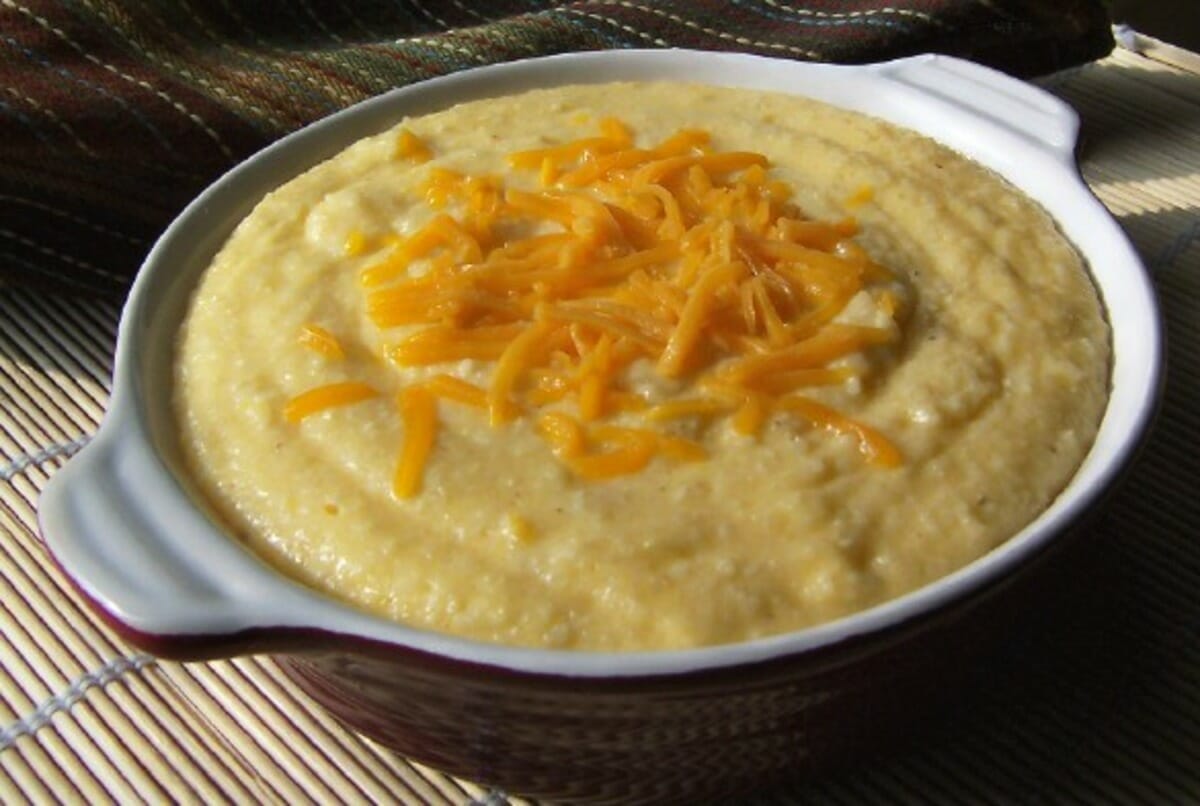 Savory grits are delicious all on their own but can be elevated with tasty toppings. If you're looking for some creative topping ideas to jazz up your bowl of grits, look no further.
You can add vegan pulled pork with Soy Curls, sautéed kale, plant-based fried shrimp, collard greens., black-eyed peas and collard greens, vegan breakfast sausage, shredded Brussels sprouts, eggy tofu, or tofu scramble, beer-battered fried green tomatoes, chickpea scramble or BBQ jackfruit, roasted asparagus with chickpeas
These combinations of ingredients will bring a delightful flavor to your vegan grits bowl. Enjoy the process of creating your own unique dish and take pride in creating something so delicious.
Storing And Re-Heating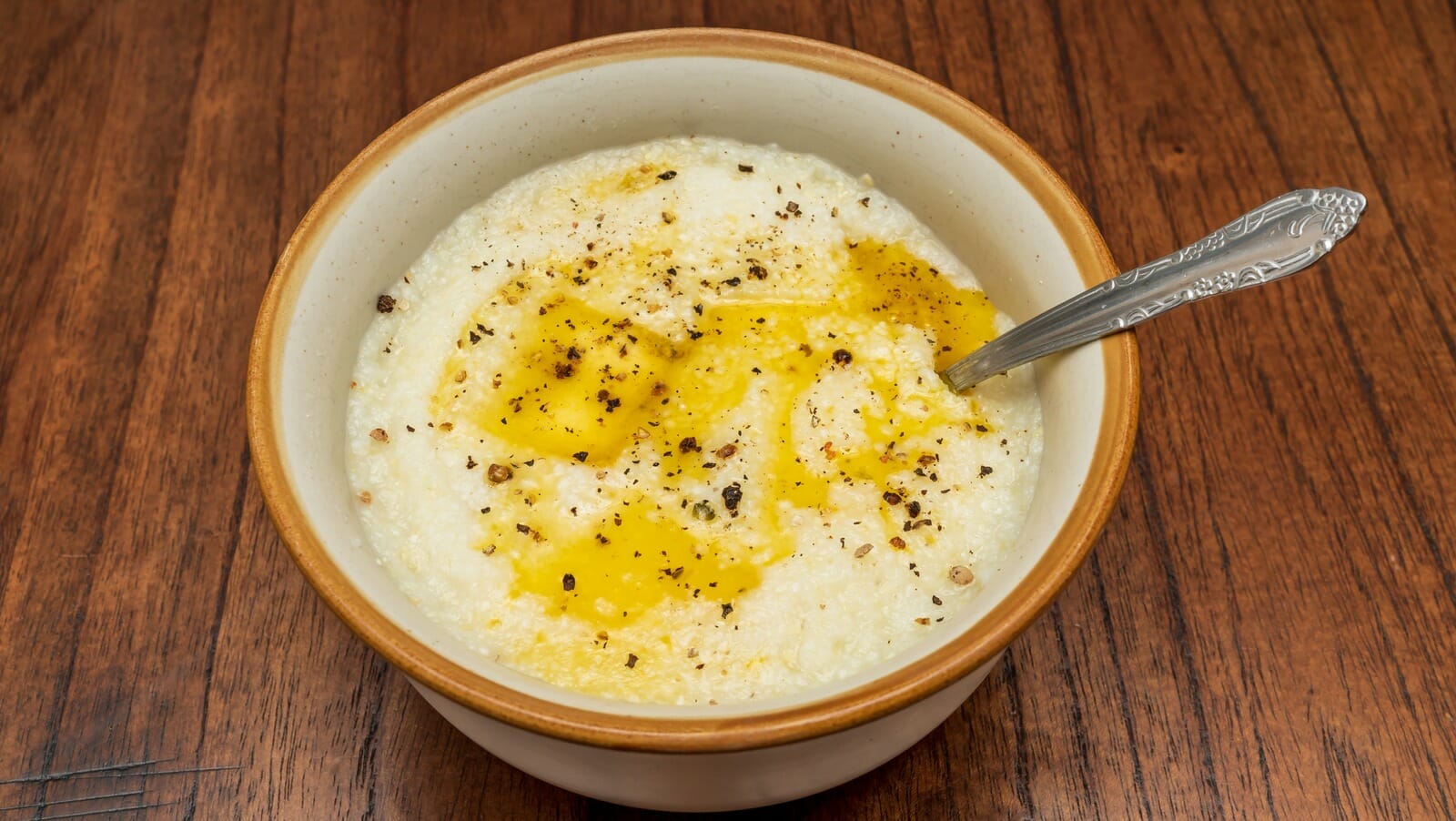 Storing and re-heating your homemade vegan grits is a breeze! Keep any leftovers in an airtight container in the refrigerator, which will keep for about four days. This makes them ideal for meal prepping. Just make a large batch and then portion out what you need throughout the week.
However, after the grits have cooled down they tend to get stiffer and harder. If you find that your grits have become too firm then simply stir and add more non-dairy milk until you reach your desired consistency. When you're ready to eat them again then simply reheat them either in the microwave or a pot on the stove.
Storing and re-heating your homemade vegan grits is important to maintain the quality and flavor of the dish. Grits are great for meal prepping, so making a big batch ahead of time can be very convenient.
Hey'all I'm Amy, a born foodie and diagnosed with celiac disease 7 years ago. I refused to cave into tasteless, boring gulten free food and create my own!
On my blog you'll find info & cool facts along with recipes, all on gluten free foods!