Are Gummy Bears Vegan?
Are gummy bears vegan? It really depends on what kind you buy. The original gummy bears by Haribo are not vegan since they contain gelatin. However, some companies offer vegan options that are gelatine-free!
So if you're looking to satisfy your sweet tooth with the help of a vegan snack, then you don't have to worry. There are plenty of different brands and natural flavors that cater to vegans. Be sure to check the animal ingredients list for any "animal" products before making a purchase, and you can enjoy your gummy bear goodness guilt-free.
Questionable Ingredients In Gummy Bears
As a vegan, you may be unsure what gummy bears contain. While the seeming vegan-friendly ingredients such as colorings, flavorings, fructose corn syrup, water, and white sugar could lead you to believe they're vegan-safe, there are certain animal product components that prove otherwise.
The main culprit is gelatin a flagrant animal ingredient derived from animal parts such as the skin, tissue, and bones of mammals. This ingredient thickens the product while still maintaining its gooey, sticky consistency. Vegans won't eat any animal byproducts so this presents a definite problem.
Two other components of gummy bears are beeswax and carnauba wax which gives the candies their attractive shiny appearance as well as prevents them from melting.
Both these key ingredients also have uses outside of food production. If you care about what non-animal additives go into your food then gummy bears may not be for you if your vegetarian or vegan diet is important to you.
Do All Gummy Bears Contain Gelatin?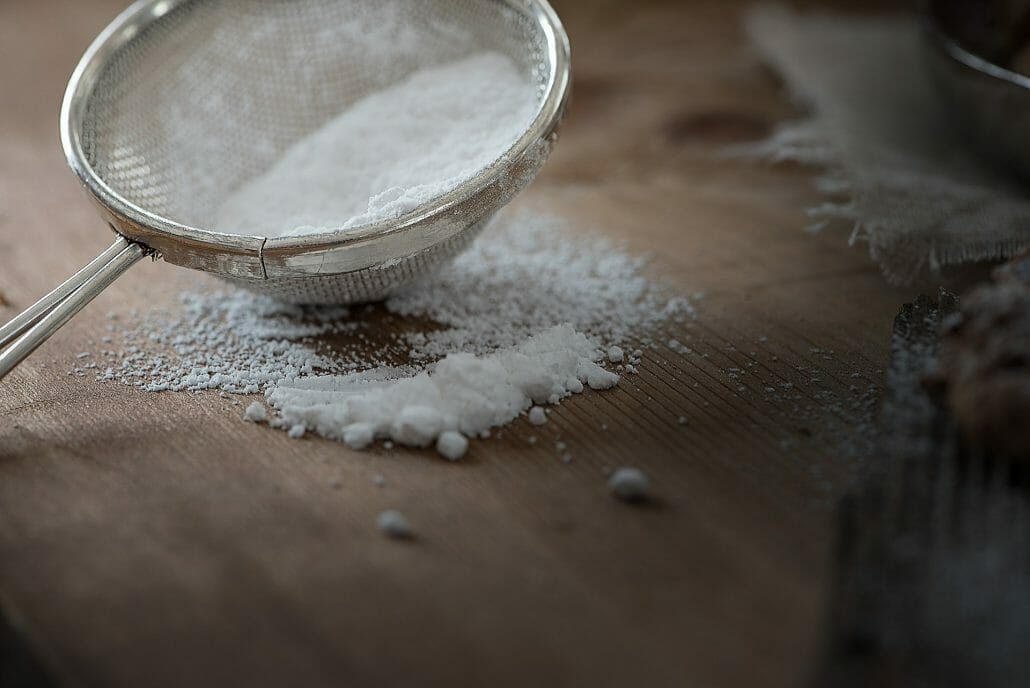 It is true that almost all gummy bears contain gelatin, so it's important to understand what this means for those looking for vegan-friendly snacks. Gelatin is a binding agent which gives gummy bears their unique gummy texture and shape.
But unfortunately, it comes from the leftovers of the meat industry. This includes skin, cartilage, bones, hooves, and even connective tissue from slaughtered animals. This means that most gummies are not suitable for vegans, vegetarians, Kosher, or Halal diets.
Therefore if you're looking for a vegan-friendly alternative to traditional gummy bears then there are some on the market with plant-based alternatives such as agar-agar or pectin instead of gelatin.
However, it's important to bear in mind that not all gummies containing these alternative ingredients are 100% vegan either as they may still include other animal-derived ingredients such as beeswax or honey.
Do Gummy Bears Contain Pork Gelatin?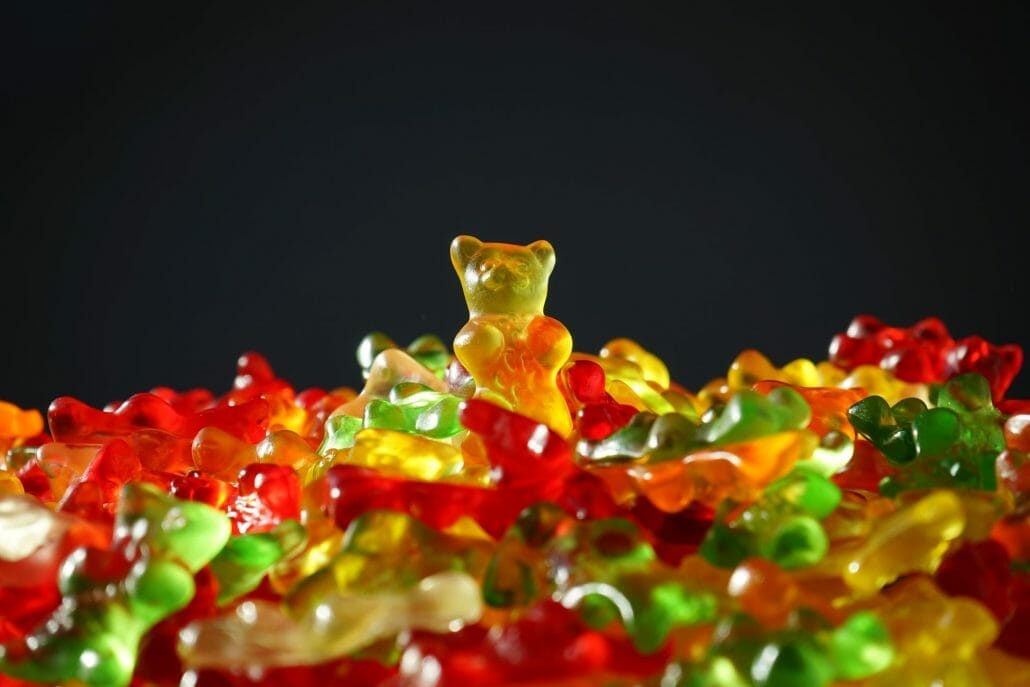 Many gummy bear makers use animal-derived pork gelatin as part of their recipe. Pork gelatin is often made from by-products of the pig and so it can be difficult to determine if gummy bears are vegan or not.
Fortunately, there are plenty of vegan or vegetarian options on the market that don't involve nasty ingredients derived from animals. So if you're looking for a vegan alternative to traditional gummy candies, you can rest assured that there are great options available.
Is Sugar And Bone Char Used In Gummy Bears?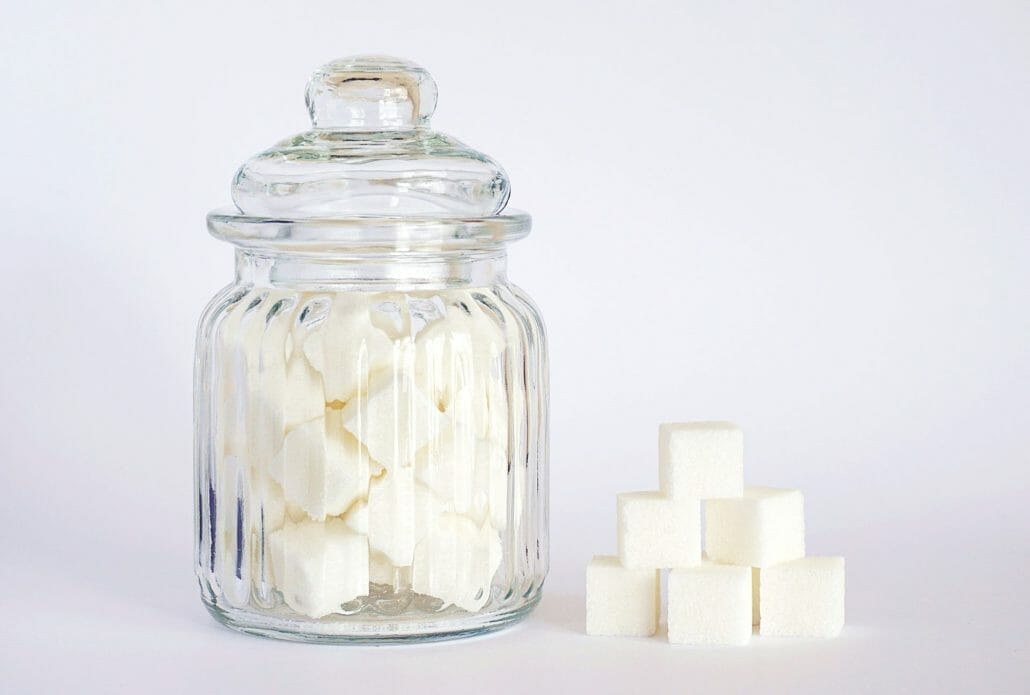 Gummy Bears have long been a popular snack choice, but are they vegan? It all comes down to the organic ingredients used, specifically whether or not organic cane sugar and bone char are utilized. Luckily, we can confirm that neither of these is present in gummy bears.
When it comes to the refinement process of cane sugar, animal bone char may be used in the process which leaves some question marks regarding its use with popular confectionaries including gummy bears.
However, cane sugar does not contain ground bone char itself; instead, the substance may come into contact with it when the process of refining is carried out. Therefore, Gummy Bears remain vegan-friendly and you can enjoy them worry-free!
Vegan Gummy Bear Brands
Here are some popular brands offering vegan-friendly gummy bears:
GoBio! Organic Vegan Gummi Bears
GoBio! Organic Vegan Gummi Bears are the perfect delicacy for vegans. Containing no extra sucrose syrups or additives, and without any fake variety of colors, these treats will be a big success on any occasion with your vegan buddies. Furthermore, you can also feel confident in consuming these gummy bears since they have an organic certification!
What makes GoBio stand out from other vegan gummy brands is their commitment to using only natural ingredients, for a guilt-free treat without compromising on taste.
Yumy Bear
Yumy Bear is a company that really cares about providing its customers with vegan, gelatin-free gummies that are bursting with flavor. Their range of products includes three delicious flavors Strawberry Kiwi, Peach, and Sour Watermelon.
All of the Yummy Bear products do not use any artificial bright colors or chemicals, so you can enjoy their gummies without any worries. Plus, you won't have to spend hours chewing through these gummies to get your taste because they dissolve quickly.
So if you're looking for vegan gummy bears that taste great and also meet all of your dietary requirements, look no further than Yumy Bear.
Jealous Sweets
Jealous Sweets offers the perfect selection of delicious vegan gummy bear treats. With their Grizzly Bears, featuring a mix of strawberry flavors, lemon, orange, and apple; Happy Bears, which are a mix of lemon and apple flavors; and Love Bears, consisting of grapefruit and pineapple flavors – you will never be disappointed with what Jealous Sweets have to offer.
These yummy gummy bears are sure to put a smile on everyone's face and ensure that their sweet tooth is fully satisfied.
Whether you're looking for something fruity or tangy, Jealous Sweets' vegan gummy bear products have something for everyone's taste buds! No matter your preference, you can be sure that these tasty gummies will bring joy with every bite.
Better Bears
If you're looking for vegan ingredients and low-calorie gummy bears, Better Bears have got you covered! Each bear is soft and chewy with a delicious natural sweet taste.
Not to mention they come in a variety of flavors that are sure to satisfy everyone in the family – from Mixed Berry to Tropical, there's something for everyone.
Plus, for those who want options, there's also a Variety Pack available with an assortment of all flavor selections. So whatever your preference, you'll be sure to find something yummy from Better Bears.
Surf Sweets
Surf Sweets is one of the few vegan gummy bear brands in the market. What sets them apart is that their products are free of all the Top 8 common allergens, providing a safe and healthy option for everyone.
Their two delicious vegan-friendly gummy bear products include Organic Fruity Bears flavored with cherry, grape, lemon, orange, strawberry, Cinnamon Organic, and grapefruit Organic Bears.
Project 7
Project 7 has the best store-bought vegan Gummy Bear Brands on the market. They have taken sweet treats to a new level with their low organic sugar, low calorie, and low carb sour gummy cubs that are 100% vegan. Coming in packs of 6 varieties of fruit flavors, their regular Gummy Bears contain no artificial sweeteners, colors, or preservatives.
Tommy's Bears
Tommy's Bears offer a delicious vegan gummy bear option that is perfect for those looking for an indulgence without breaking their dietary rules. These tasty treats are certified fat-free, Halal, nut-free, and Kosher and made with real fruit juice and no artificial synthetic color additives or artificial flavors.
The combination of sweet and tangy makes it hard to put the bag down until they're all gone. Definitely a must-try for anyone out there looking to treat themselves while still being mindful of their health.
Sprouts Vegan Gummy Bears
Sprouts have just launched its own brand of delicious vegan gummy bears, perfect for conscious consumers who want a way to satisfy their sweet tooth without compromising their morals.
The majority of gummy bears are labeled as "vegan" with huge, bold letters right on the package so you can easily find them among all the other black forest gummy bears.
These vegan-friendly treats come in an assortment of traditional sour flavor profiles like cherry and strawberry, providing a sweetness that is sure to put a smile on your face.
Squish Vegan Gummy Bears
Squish is one of the most popular vegan gummy bear brands, and for good reason. They offer a variety of delicious flavors from Sparkling to Chili Watermelon to Rainbow. Not only do they have yummy and fruity gummy bears, but also other vegan products such as gummy sharks, elephants, witches, and more.
If you're looking for vegan sweets, then Squish has got you covered! One bonus with Squish is that they have a dedicated website section just for vegan goodies – so you know exactly what you're getting. No surprises! All in all, Squish Vegan Gummy Bears are the perfect snack – delicious and cruelty-free.
Hey'all I'm Amy, a born foodie and diagnosed with celiac disease 7 years ago. I refused to cave into tasteless, boring gulten free food and create my own!
On my blog you'll find info & cool facts along with recipes, all on gluten free foods!