What's Vegan At KFC
If you're a vegan looking for something to eat at KFC, there are a few options available to you. While most of the menu isn't vegan-friendly, there are still some options that can be enjoyed.
For starters, those living in the U.K. will have more vegan options than those in the U.S., such as onion rings and beans.
KFC has also begun experimenting with a vegan meal and vegetarian fried chicken items in some locations around the U.K, utilizing Beyond Meat as an ingredient.
This is a welcomed surprise for vegans! There is hope that this vegan fried chicken fat will eventually become available worldwide, so keep an eye out for it!
For now, KFC offers Beyond Fried Chicken Nuggets during Veganuary month in 2022 – although bear in mind that these are fried in the same fryers so may not be suitable if cross-contamination is an issue for you.
Other than that, there are still other vegan-friendly options on their menu such as green beans, corn on the cob, potato wedges, and hash browns – plus many more sides to choose from!
Chicken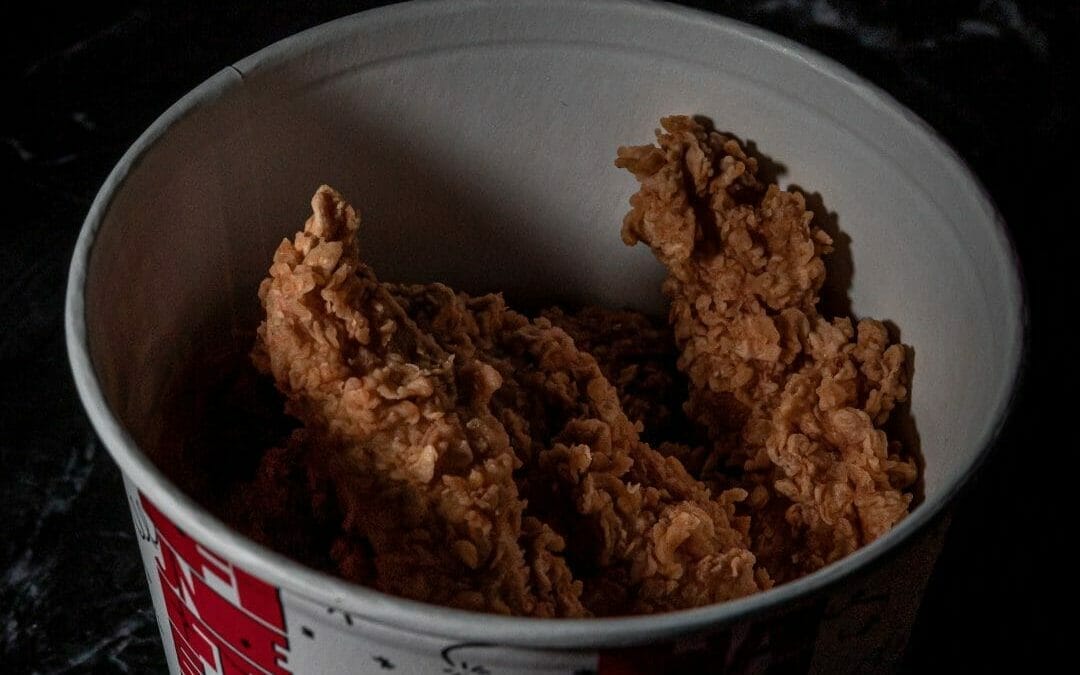 When it comes to vegan-friendly options at KFC, you're sure to find something scrumptious. The Beyond Fried Chicken is just one of the delicious offerings available, and lucky for us, it's made with vegan ingredients.
You can order them as a combo meal or in a 6 or 12-piece order; however, do keep in mind that Beyond Fried Chicken may be cooked in the same fryer as animal products, so we recommend checking with your location to confirm.
Adding flavor to your chicken products is simple too – ask for either ketchup or hot sauce since their other dipping sauces are not vegan.
We were pleasantly surprised by how good Beyond Fried Chicken really was; if you were a big fan of KFC before transitioning to a vegan lifestyle, this will likely still satisfy your cravings without sacrificing taste!
Salad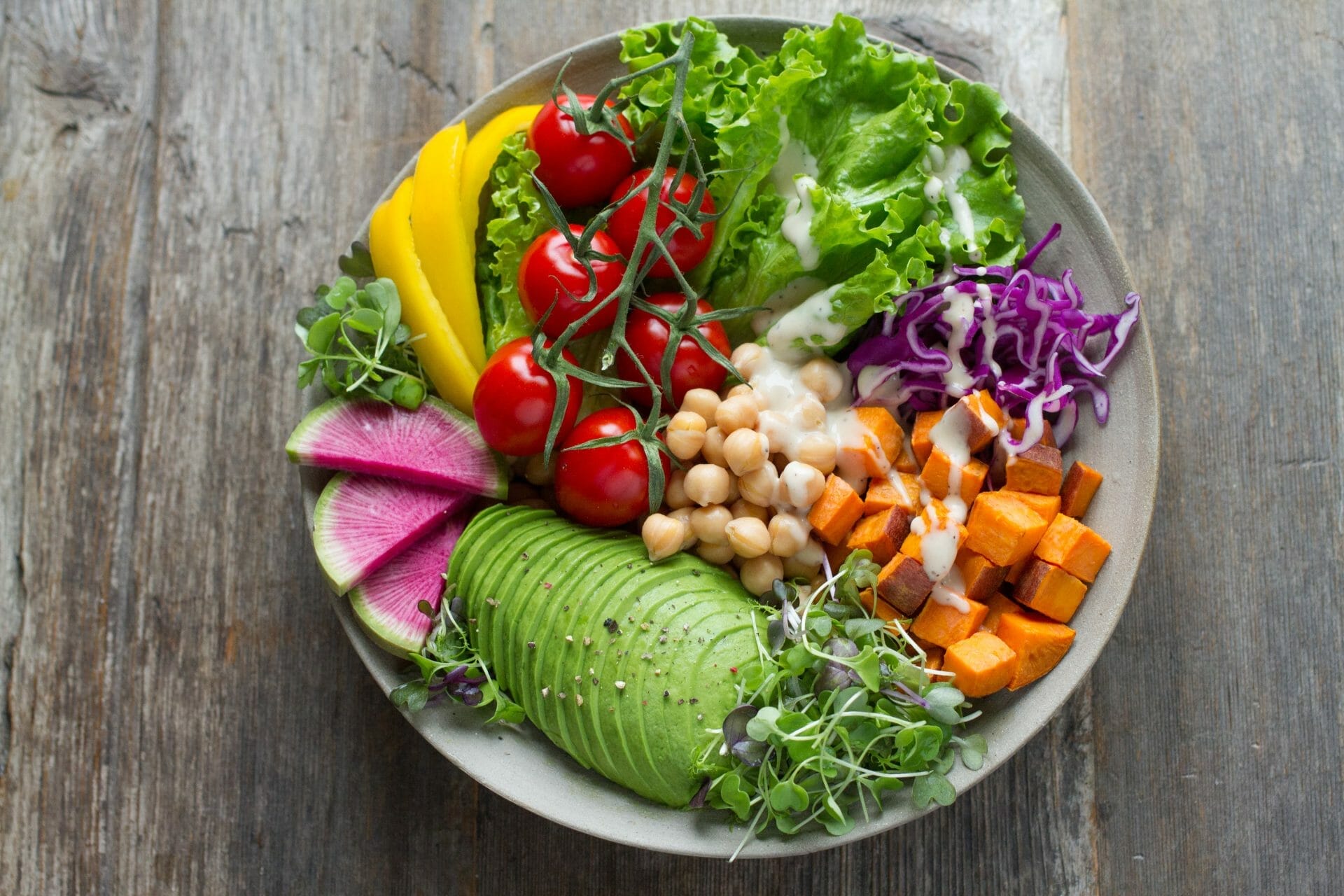 When you're looking for vegan options from KFC, their side house Salad is the way to go.
It's prepared without any croutons and comes with lettuce and tomatoes, as well as a light Marzetti Italian dressing that's perfect for cutting out some of the fat while still enjoying a delicious salad.
The bright colors of lettuce and tomatoes in this salad make it an ideal choice for vegans who want to watch their waistline while still indulging in something tasty.
There's no sacrificing taste or texture when it comes to this amazing vegan option from KFC – just top it off with a bit of Marzetti's dressing, and you'll have a delicious, hearty side dish that will leave you feeling satisfied!
Homestyle Sides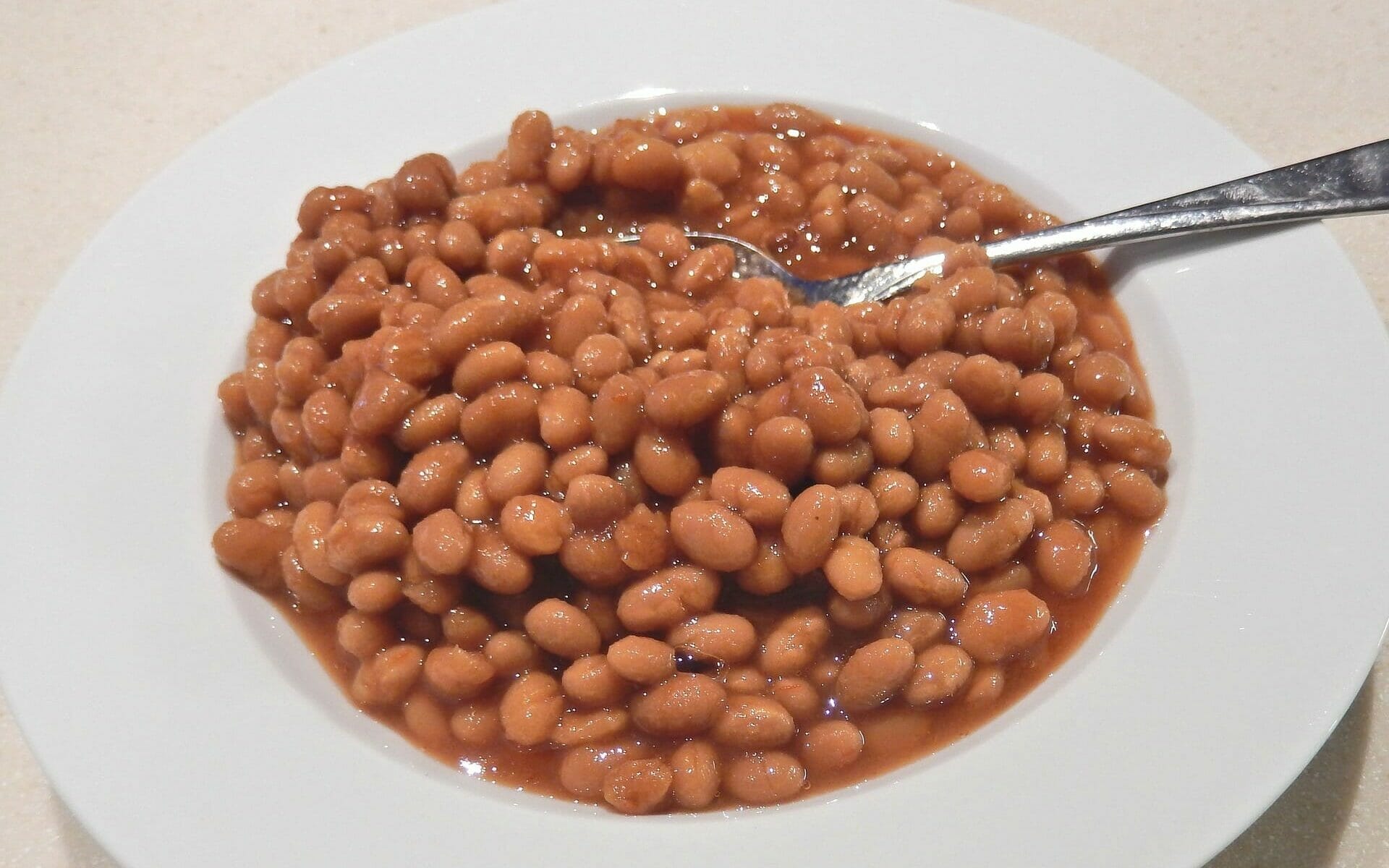 KFC has some delicious homestyle sides that are vegan-friendly. Their honey BBQ Baked Beans are a great choice, as they contain sugars, corn syrup, caramel color, and natural flavors – all ingredients which have been confirmed to be vegan.
Corn on the Cob is another great option that is sure to please any vegan diners. Green Beans are also available; however, they do contain MSG.
Similarly, their Secret Recipe Fries and Sweet Kernel Corn contain MSG too but can be enjoyed by vegans nonetheless.
So if you're looking for some vegan-friendly sides to go with your KFC meal, opt for barbecue baked beans and some freshly-cooked corn on the cob – you won't be disappointed!
Desserts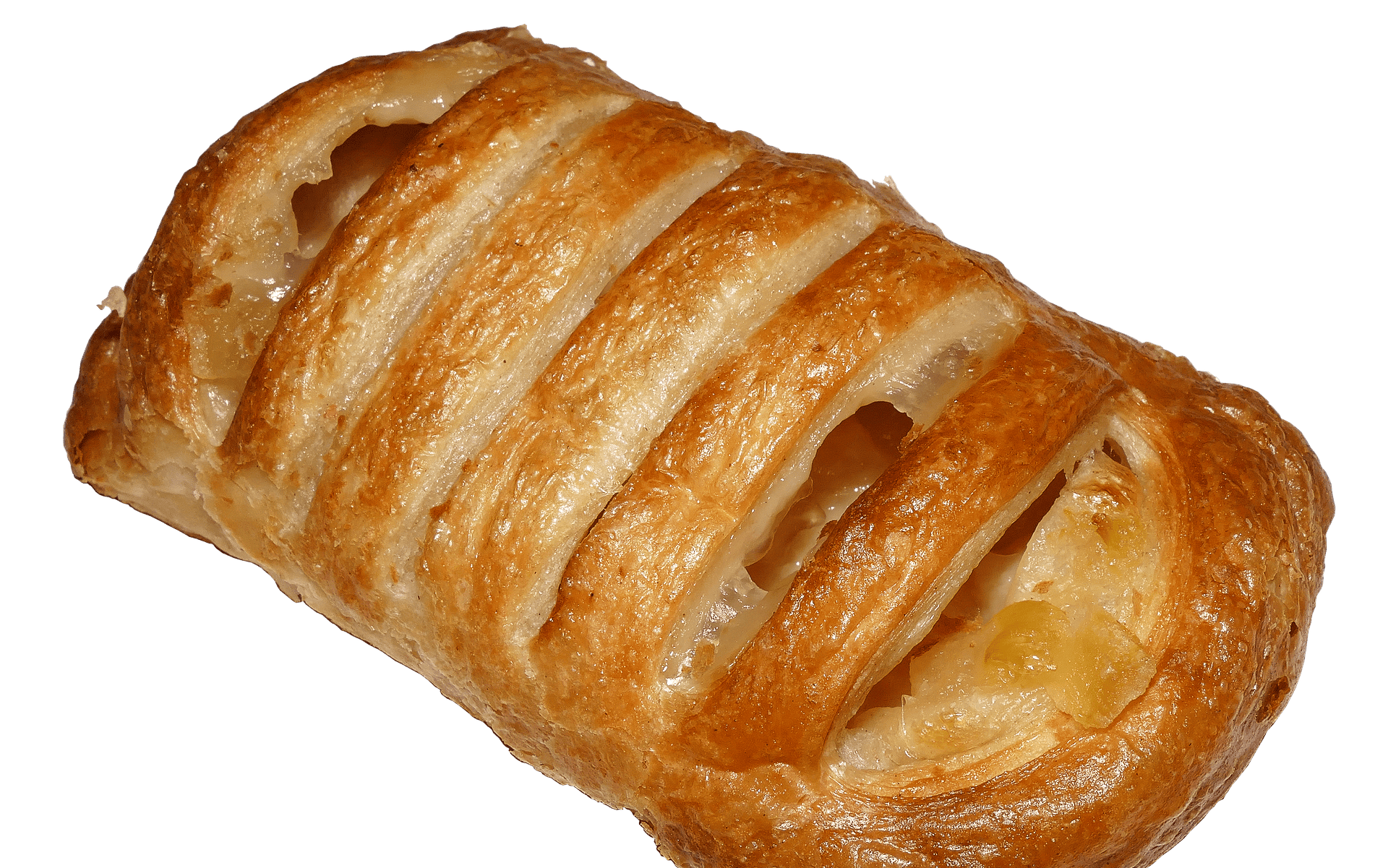 When it comes to desserts, KFC offers a variety of vegan options. Whether you're looking for something delicious and traditional like their Apple Turnover or something more exotic like the Veggie Bowl, KFC has you covered.
All of their vegan offerings are made with high fructose corn syrup and palm oil so you know that you're getting all-natural ingredients that are safe for anyone on a plant-based diet. No artificial flavors or preservatives here!
So if you're searching for a dessert option at KFC that is both vegan and still delicious, then look no further than their range of tasty vegan menu items.
Dipping Sauces and Condiments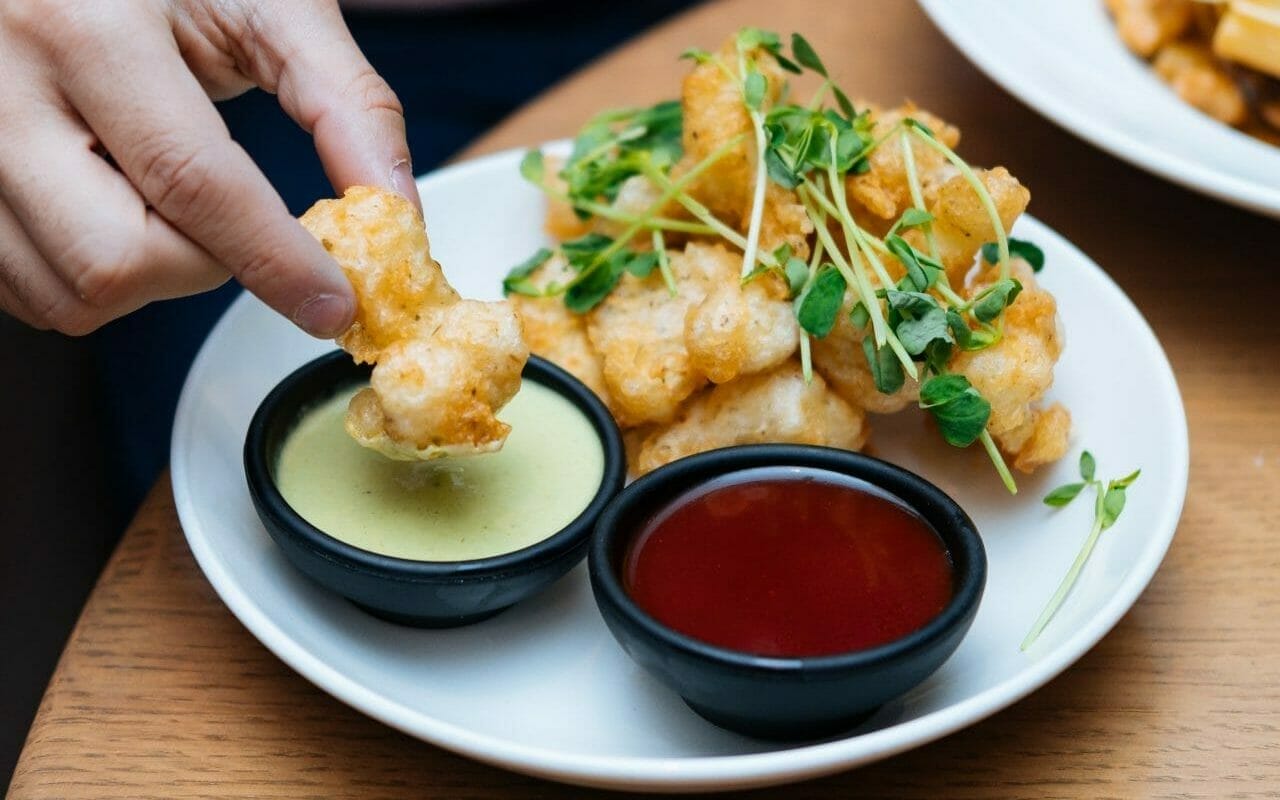 When it comes to KFC's vegan options, you can't forget about the mouth-watering dipping sauces and condiments. Ketchup, grape jelly packets, strawberry jam packets, and lemon juice packets are all vegan options that can add flavor to your meal.
And if you're feeling adventurous, don't forget to ask your local KFC if they have any hot sauce! While we haven't been able to confirm this yet, many locations do offer a hot sauce that is 100% vegan-friendly. So go ahead and give it a try! You might just love it!
Kids Meal Applesauce
When it comes to KFC's vegan options, you can't forget about the Applesauce included in the Kid's Meal. There are no animal products in this applesauce, so you know that your kids are getting a vegan snack option!
This applesauce is made by Musselman's and adds a sweet touch to KFC's vegan selections. If you're worried about cross-contamination with their fries though, ask your location for more information on how they prepare them.
Overall, KFC is making strides towards including vegan options for everyone, and thanks to the Kids Meal applesauce, even those with special diets can get something delicious when they visit KFC!
Tips For Ordering Vegan At KFC?
If you're looking to order vegan-friendly food at KFC, here are a few tips to help you get the most out of the experience.
It's always best to order your meal in person, as this will ensure that any specific requests and substitutions you might have are communicated clearly and seen by the server.
Another great way to make sure that you're ordering vegan options is by making use of KFC's nutrition guide, allergen calculator, and Full Nutrition Guide pages online – these will give you an accurate representation of what has been adapted for a vegan diet.
When ordering online or through a delivery service, it is also important to double-check seasonal products and other exciting items being offered.
Doing so ensures that the item is truly vegan before purchasing. With these tips, your next trip (or order) from KFC can be stress-free and delicious!

Is KFC's Mayonnaise Vegan?
The question of whether KFC's mayonnaise is vegan has been a subject of debate. Unfortunately, the answer is no – the mayonnaise served at KFC contains eggs and is not vegan-friendly.
Although KFC does offer several vegetarian options on its menu, such as its Beyond Chicken Sandwich, there are no true vegan alternatives when it comes to its mayonnaise.
If you're looking for a vegan-friendly condiment at KFC, unfortunately, you may have to look elsewhere.

Is There Plant-based Chicken At KFC?
Is there plant-based chicken at KFC? The answer is YES!
Kentucky Fried Chicken recently conducted a trial run involving plant-based chicken created by Beyond Meat, and the results were so successful that we can expect to see this delicious vegan alternative expanding to more KFC restaurants.
Adding plant-based chicken to its menu items is a great way for KFC to appeal to an even broader range of customers, including vegans and vegetarians looking for a tasty fast food option. So next time you visit your local KFC, be sure to ask if they offer any plant-based alternatives!

Is There A Plant-based Sandwich At KFC?
The question on everyone's minds is if the popular fast food chain KFC has vegan options. The answer is a resounding yes! Recently, KFC began testing a plant-based chicken sandwich that is served with pickles and mayo on a soft bun.
This delicious sandwich brings an innovative twist to its classic menu and offers customers the option of going vegan while still enjoying their favorite fast food flavors.
KFC has also been rolling out other plant-based items such as salads, sides, and main meals. So if you're vegan or just curious about trying something new, you can definitely find something at KFC that meets your needs!

How Popular Is KFC's Plant-based Chicken?
The popularity of KFC's plant-based chicken has been extremely impressive. When the chain tested this product in a number of limited stores, it was met with overwhelming demand.
As soon as it hit the shelves, it sold out quickly and many hungry customers queued up for a chance to try the vegan sandwich.
It's safe to say that KFC's plant-based chicken has won over many hearts – and stomachs!
From long lines outside stores to passionate reviews online, this veg-friendly option looks set to be here for the long haul. It's no wonder that KFC is one of the leading brands when it comes to vegan fast food!

What Is The Taste Of The KFC Vegan Burger?
When it comes to taste, KFC's vegan burger certainly delivers. With its signature crispy fried batter full of KFC seasonings, the vegan burger has a texture that is remarkably similar to chicken.
But what really sets it apart is the perfect combination of condiments included with the sandwich – a delicious mayo dressing and some crisp pickles which combine to create a unique and flavorful vegan experience that you won't get anywhere else.
All served on a soft bun, this delicious vegan burger is sure to satisfy even the most discerning palate. So if you're looking for an amazing-tasting vegan dish, KFC's vegan burger is definitely worth checking out!

Is There Plant-based Popcorn Chicken At KFC?
Yes, it's true: Kentucky Fried Chicken (KFC) is now offering plant-based popcorn chicken at some of their select locations. The vegan alternative has been tested in limited stores and customers are loving it.
Whether this plant-based option will become a full-on menu item across all KFC restaurants is something that only time will tell.
For now, you can sample the deliciously crispy vegan popcorn chicken at participating KFC locations, experience a tasty meat-free meal, and get involved with the movement towards more sustainable dining options.
Hey'all I'm Amy, a born foodie and diagnosed with celiac disease 7 years ago. I refused to cave into tasteless, boring gulten free food and create my own!
On my blog you'll find info & cool facts along with recipes, all on gluten free foods!