What's Vegan At Outback Steakhouse?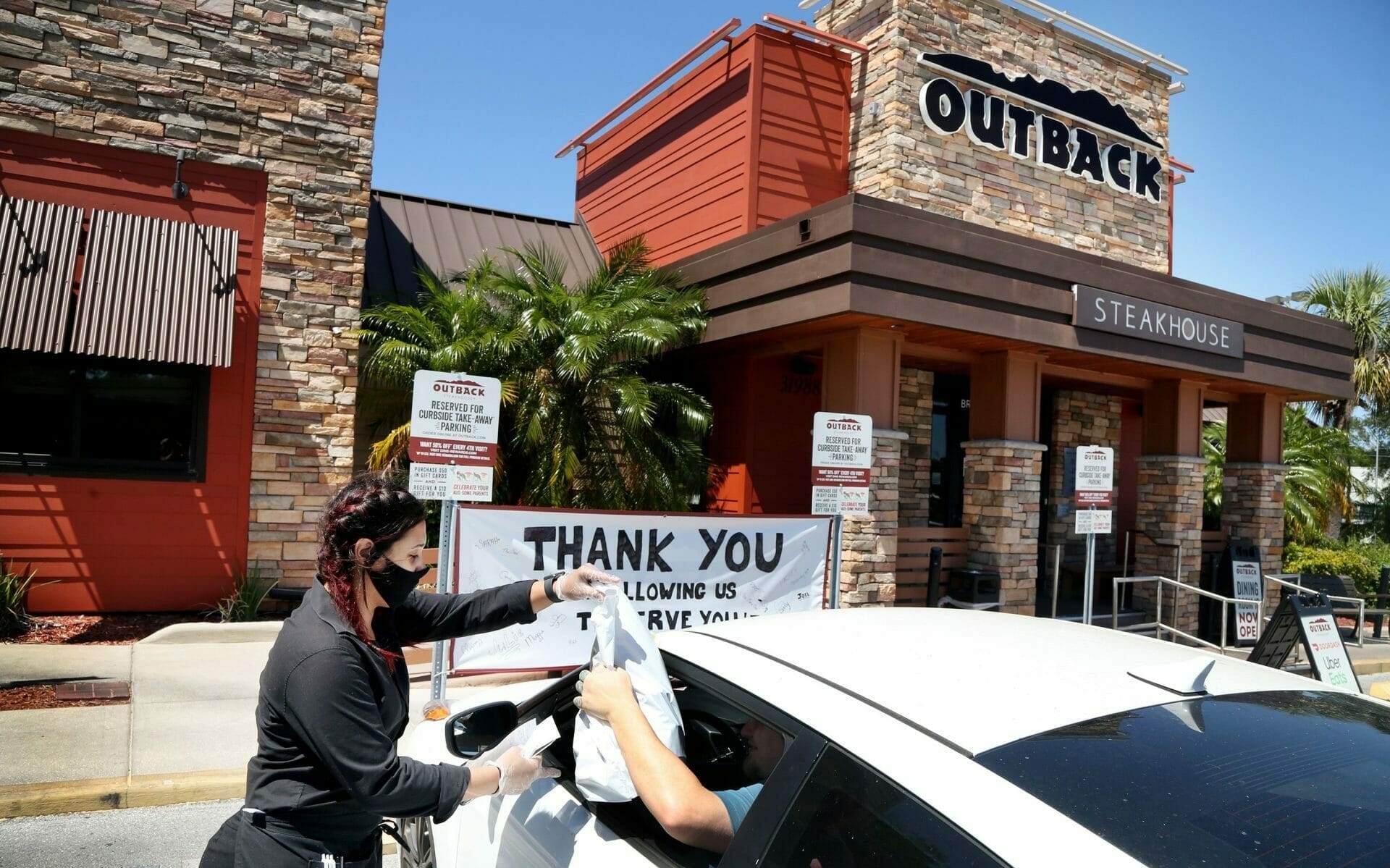 If you're looking for vegan options at Outback Steakhouse, you're in luck! Outback Steakhouse is one of the few steakhouses that offers multiple vegan choices.
However, if you want to make sure your dish is free from animal-based toppings, the best option is to stick to the side options.
At this time, Outback Steakhouse has seven different vegan entrees and sides that can be found on its official menu items.
Although they are not listed online due to the ingredient or allergen restrictions, these vegan options were determined to be suitable based on information supplied by VegNews, Approved Eats, Vegan Food Lover, the Outback Steakhouse Menu itself and a "Vegetarian and Vegan Menu Options Guide" provided by an Outback representative.
To ensure their vegan entrees are as delicious as possible without any animal product contamination, all fried food items have been removed from the vegan menu due to frying in the same fryer as animal fat products.
So rest assured your order will include only fresh ingredients and no sneaky meat hiding inside!
1. House Salad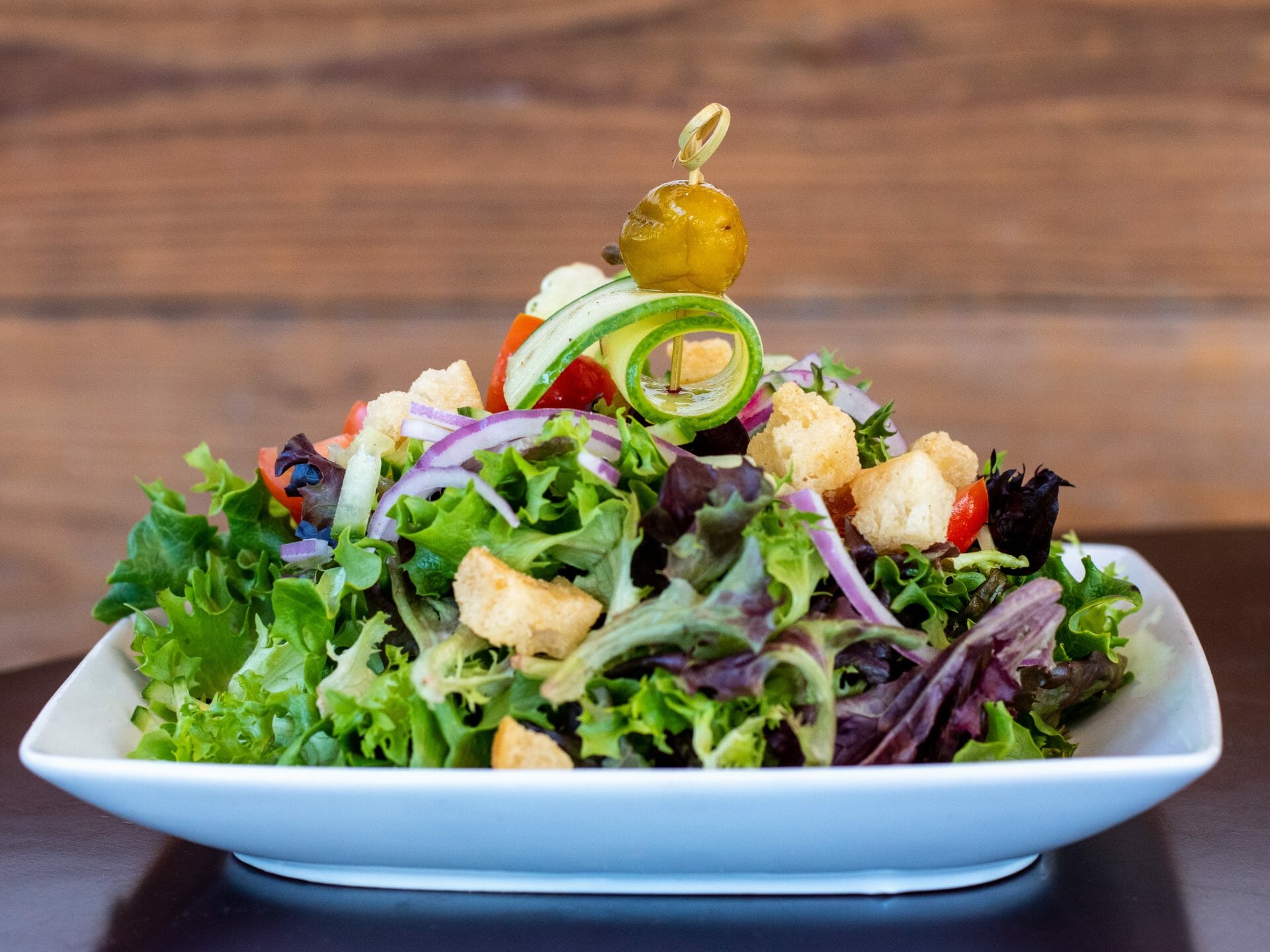 Outback Steakhouse's House Salad is a great option for vegans, with its fresh mix of lettuces, Napa cabbage, cucumbers, tomatoes, and red onions coming all together to create a flavorful salad.
What sets this vegan dish apart from the rest is that you can choose from the delicious vegan dressings – Tangy Tomato, Light Balsamic Vinaigrette, or Mustard Vinaigrette.
All you need to do to make this vegan-friendly is simply ask them to remove the cheese and croutons!
So if you're looking for a tasty vegan meal, then Outback's House Salad should definitely be at the top of your list!

2. Grilled Asparagus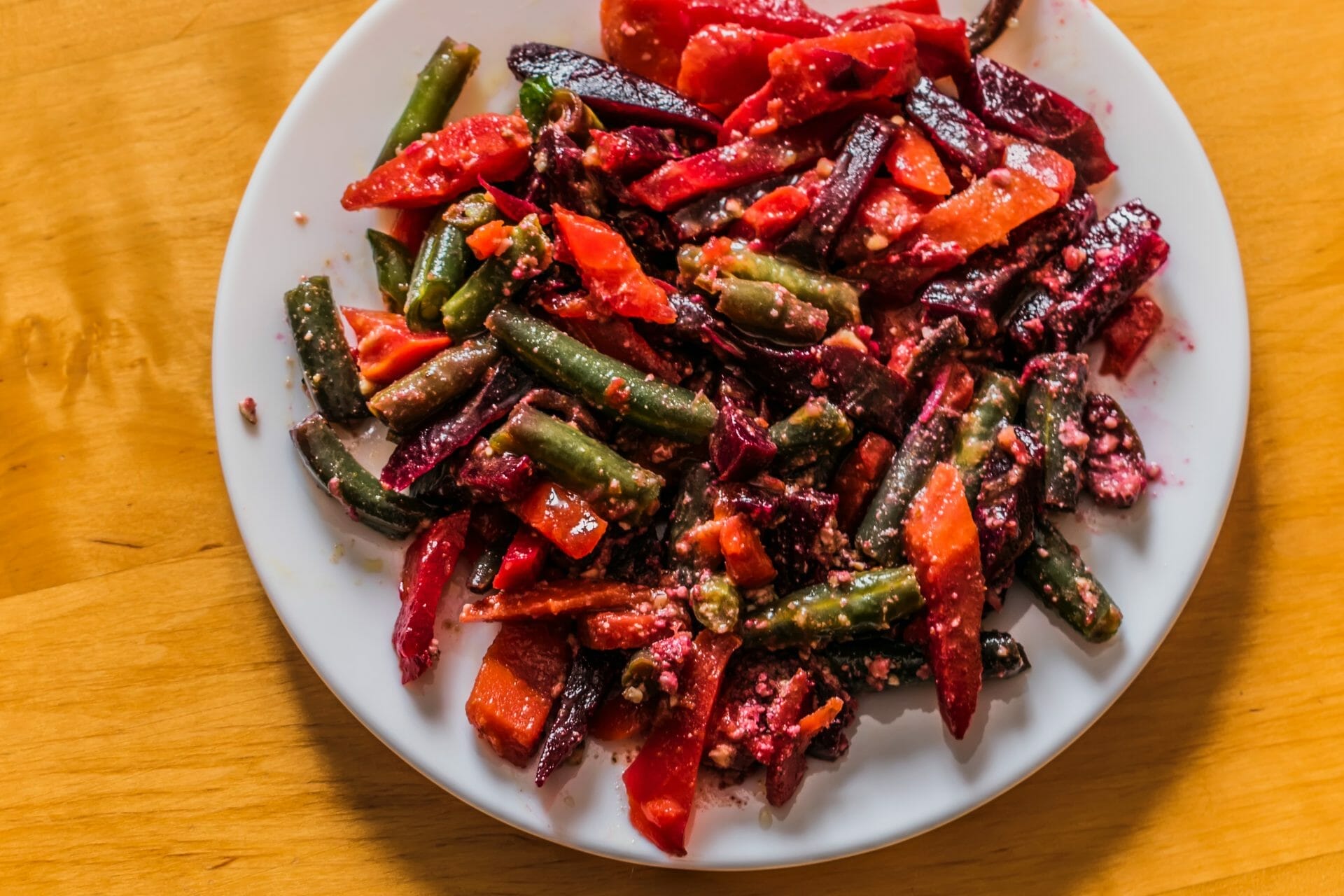 Outback's Grilled Asparagus is a must-try for all vegan customers! On Outback's menu, Grilled Asparagus is the only thing that is specifically listed as vegan.
It's cooked on their wood-fired grill and seasoned to perfection with just the right amount of olive oil.
This side dish is packed full of flavor, making it the perfect accompaniment to any meal. The asparagus itself has a slightly smoky flavor that pairs really well with Outback's delicious steak options.
While it may not be the flashiest option on the menu, its taste certainly makes up for it! So if you're looking for some vegan options at Outback, definitely give their Grilled Asparagus a try!

3. Blue Cheese Pecan Chopped Salad
The Blue Cheese Pecan Chopped Salad at Outback Steakhouse is a delicious vegan-friendly option that features a variety of healthful ingredients.
This salad consists of chopped-style mixed greens, shredded carrots, red cabbage, green onions, and cinnamon pecans that are all tossed in with one of Outback's vegan-friendly dressings.
These include the Tangy Tomato, Light Balsamic Vinaigrette, and Mustard Vinaigrette – all without including any blue cheese crumbles whatsoever!
This tasty salad is the perfect choice for anyone looking for a nutritious vegan meal; its vitamin-rich ingredients provide you with plenty of healthy benefits.
Plus, it's super easy to make – just remove the cheese crumbles from the salad dressing and swap in one of Outback's vegan dressings and you're all set! So why not give it a try – your body will thank you!

4. Plain Sweet Potato
At Outback Steakhouse, you can find a plain vegan sweet potato option. The Sweet Potato is topped with honey butter, brown sugar, and cinnamon, but the honey seasoned butter can be removed to make it vegan.
You can have the other toppings left on for a sweet side or completely taken off for a more savory one. This is great for those looking for an easy vegan-friendly option that's delicious and satisfying!
Plus it's full of nutrients too! Whether you're vegan or simply looking for something a bit different, chances are you'll enjoy Outback's plain sweet potato. Give it a try today!
5. Plain Baked Potato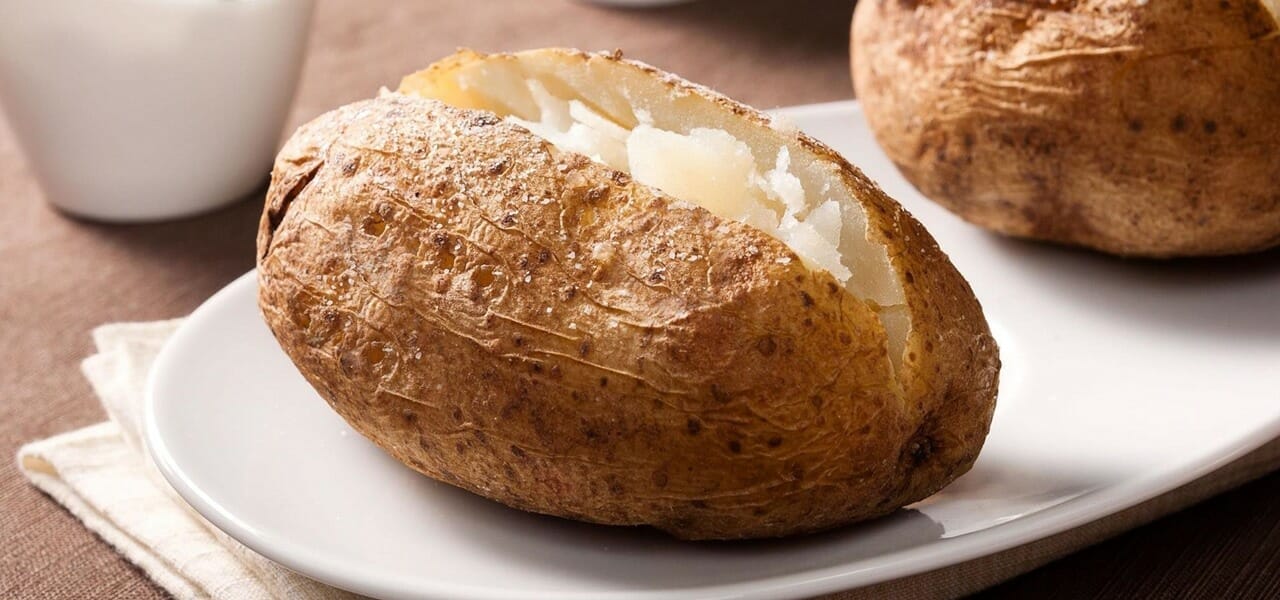 At Outback Steakhouse, the plain Baked Potato is vegan. It's simply rolled in kosher salt and comes without the butter, mixed cheese, sour cream, and bacon bits that usually come with it.
If you hold all of the extras but still want some flavor for your potato, you can add a side of either Pico or salsa to spice it up a bit.
But even as is, the Plain Baked Potato from Outback is vegan-friendly and a tasty option for those following plant-based diets!
So next time when you're out looking for a delicious meal or snack that matches your lifestyle, make sure to check out Outback Steakhouse's vegan option – its plain baked potato!

5. Plain Freshly Steamed Broccoli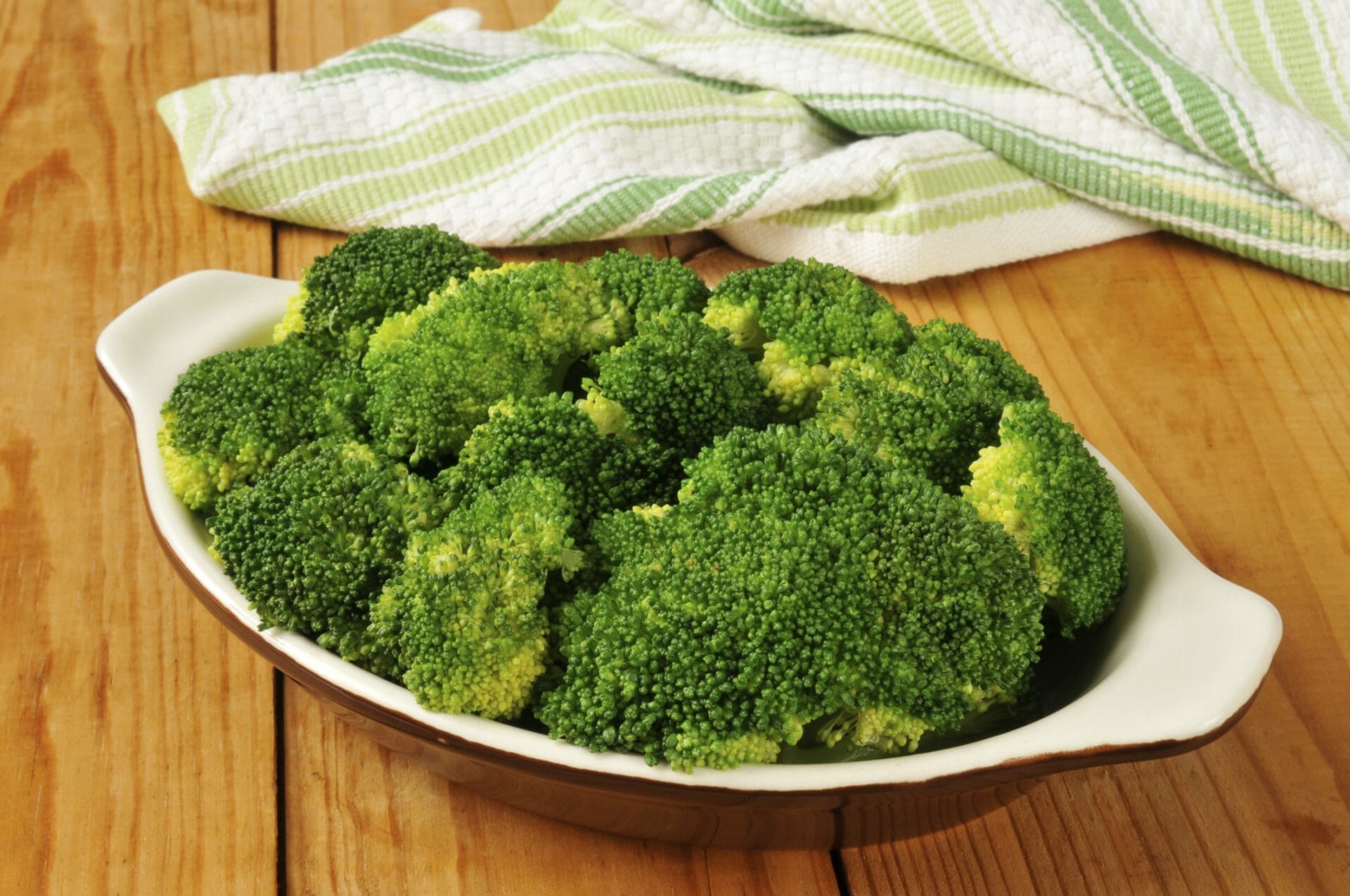 One of the vegan-friendly sides featured on Outback Steakhouse's Joey Menu is Plain Freshly Steamed Broccoli.
If you're looking for an easy, delicious side to accompany your meal but don't want to go for squash or carrots, then this broccoli dish is sure to hit the spot! It doesn't contain any butter in it and it's great for those watching their dietary intake.
The freshness of the steamed broccoli will have your taste buds popping with excitement.
If you're looking for a tasty, healthy side that adheres to a vegan diet, then look no further than the Plain Freshly Steamed Broccoli available at Outback Steakhouse!

6. Fresh Seasonal Mixed Veggies
Outback Steakhouse offers a vegan-friendly option in the form of its Fresh Seasonal Mixed Veggies. This delicious combination consists of fresh steamed broccoli, squash, and carrots – all cooked to perfection.
If you're looking for a vegan-friendly entrée or side dish, this is a perfect choice – especially since it's customizable and can be made dairy-free if you remove the butter that usually tops these veggies.
As always, Outback promises quality in their cooking so you can rest assured knowing that your meal will be both delicious and vegan!
So if you're in the mood for something plant-based while eating out, why not try Outback's Fresh Seasonal Mixed Veggies tonight?

7. Fresh Fruit
Outback Steakhouse's Joey Menu offers a great vegan option with their Fresh Fruit side dish. While the type of fruit they offer varies by location, you can always count on fresh, delicious fruit – perfect for a tasty dessert sub.
There are no vegan-friendly desserts available at Outback Steakhouse, so this Fresh Fruit is the perfect way to satisfy your sweet option tooth without sacrificing your vegan lifestyle.
Whether you love apples, oranges, or bananas, you'll be able to find something delicious on Outback Steakhouse's Joey Menu!
Hey'all I'm Amy, a born foodie and diagnosed with celiac disease 7 years ago. I refused to cave into tasteless, boring gulten free food and create my own!
On my blog you'll find info & cool facts along with recipes, all on gluten free foods!