Oyster sauce, a common sauce in Asian dishes and Chinese dishes derived from cooked oyster extract, is a common condiment on most modern store shelves. Since Asian style dishes and Asian fusion cuisine has seen a real culinary boom in the Western world, you may be wondering how it fits with a gluten free diet.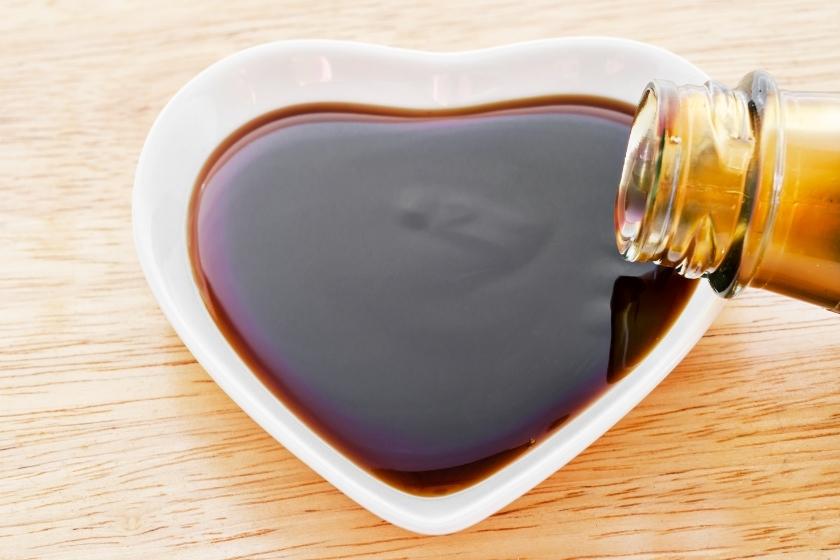 Is oyster sauce gluten free? No! Gluten free oyster sauce does not exist, at least not as readily as more popular oyster sauce brands. Gluten free oyster sauce brands are more of a speciality, and must be sought out, as it contains wheat and wheat starch.
Check out also this article to know more Is Oyster Sauce Vegan?
So if you're looking to cook some Chinese dishes, you will need to hunt down some gluten free oyster sauce brands. If you're a total stranger to oyster sauce then you may not know where to look. Luckily for you, we're here to help you and your seafood dishes.
You can easily find a list of gluten free foods and certified gluten free oyster sauces online, so let's take a closer look. Asian dishes can be incredibly tasty, so there's no good reason you should be cutting out your favorite foods thanks to a gluten free diet.
We also made an article about other sauces of Chinese, Is Hoisin Sauce Vegan? Find out here!
What is Oyster Sauce?
Made from oyster extract, ingredients in oyster sauce can vary. Fish sauces have been popular for thousands of years, in both Ancient Chinese Dishes as well as Ancient Roman ones. The salty sweet oyster flavor pairs well with many meals.
Oyster sauce is a generic term for a variety of sauces produced from cooked oysters. A thick dark brown sauce produced from oyster extracts, sugar, salt, and water mixed with corn starch is the most prevalent in current use. Although high-quality oyster sauce is inherently dark, certain versions may be tinted with caramel. Chinese, Thai, Malay, Vietnamese, and Khmer cuisines all employ it.
Thankfully, some gluten free oyster sauce brands do exist. One such brand, being a major label, is Kikkoman. Kikkoman oyster sauce – green label is a totally gluten free oyster sauce. However, they also produce gluten contaning sauces as well.
To be careful, and make sure you pick up Kikkoman oyster sauce – green label, read the actual product packaging. Although this may seem perfectly obvious and common sense, not reading a product information disclaimer can lead to an upset celiac. Kikkoman also offer a vegetarian oyster flavored sauce. 
This is especially true for sauce bottles, which can be quite small. A product information disclaimer on the actual product packaging can also be smaller as a result, and therefore easy for the average shopper to miss even when checking product ingredients. 
Alternatives for Oyster Sauce
When checking products for gluten names in ingredients lists, wheat products will be your first concern. If you find a product gluten free, then it is safe to consume, however be careful of non-certified products. In a worst case scenario, you can use an online product locator. 
While an online product locator is good for finding gluten free oyster sauce, you may be stuck looking for substitutes instead. This is particularly true in smaller towns, where grocery stores may be less likely to cater to alterntaive diets. So, what can you use instead?
Vegan Soy Sauce (Made from fermented soya beans)
Tofu Ponzu (Made from tofu and tamari or soy sauce)
Tomato Ketchup (Also called tomato paste, sauce, and puree can also work)
Fish Sauce (The fish sauce is often added at the end of the recipe after the dish has been cooked)
Sesame Oil (This oil is used to make Japanese cuisine mostly, and is most popular in Japan) Find out more here, Is Sesame Oil Gluten-Free?
Worcestershire Sauce (A British take on fish sauce, enjoyed in all kinds of meals)
As for some actual certified glute free brands, there are several to choose from. Although Asian cuisine can be quite heavily based in gluten proteins, from the sauces to the noodles, most brands will cater to alternative diets, particularly vegetarian. Here are some certified gluten free oyster brands.
Wok Mei Oyster Sauce
LeeKum Kee Oyster Flavored Sauce – Green Label
Kikkoman Oyster Sauce – Green Label
Oyster Sauce Dishes
Chinese restaurants are well-known for their capacity to produce a large number of meals in a short amount of time. Stir-frying, a quick cooking method that involves tossing bite-sized pieces of meat and vegetables in hot oil over a wok or pan, is the key. You may use the same method at home to recreate Chinese takeout or to quickly prepare a work-night supper.
Chinese chicken with oyster sauce and rice, stir fry beef with vegetables and noodles, all manner of meals can be cooked with oyster sauce. You may need specialist vegan or vegetarian meals to hand if you're currently enjoying a more healthy and plant based lifestyle though.
The richness of oysters and the trademark taste associated with a lot of Chinese meals are added to this dish with readymade oyster sauce, which can be found in most grocery shops. All it takes is some oyster extract in a thick dark sauce, and you can create that iconic taste of Asia without any of the gluten.
Read Next: PF Chang's Vegan Options 2023
Hey'all I'm Amy, a born foodie and diagnosed with celiac disease 7 years ago. I refused to cave into tasteless, boring gulten free food and create my own!
On my blog you'll find info & cool facts along with recipes, all on gluten free foods!