Potbelly Gluten-Free Menu Options 2022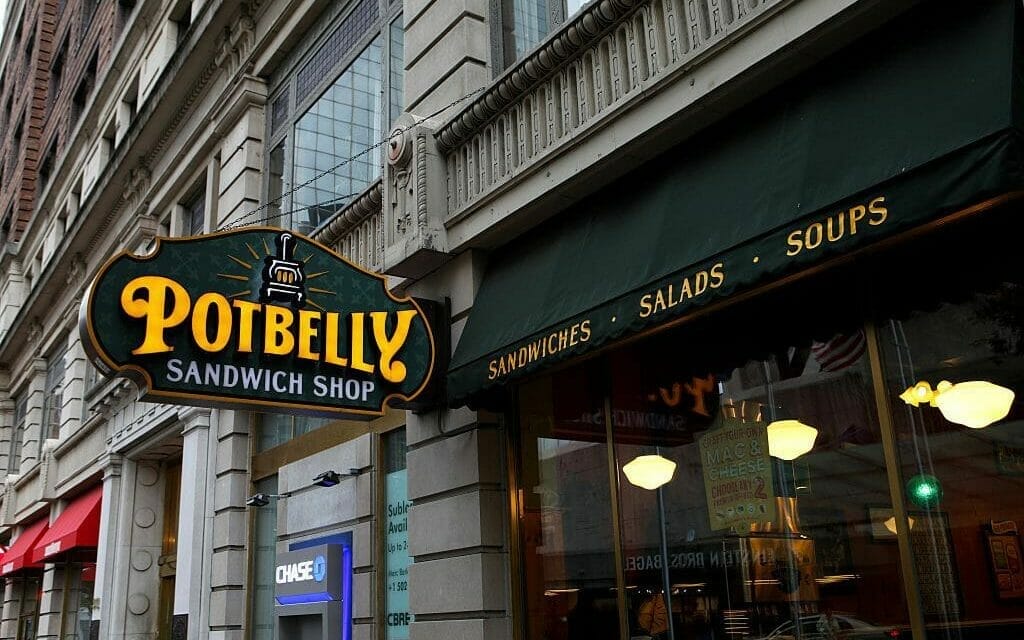 If you're looking for delicious, gluten-free options from Potbelly Sandwich Works, you're in luck! Potbelly has been expanding its gluten-free menu in 2021 and 2022. With a few new additions, there are now even more delicious options for their customers with dietary restrictions.
For starters, they now offer three salads that are gluten free: the Mediterranean Salad with black olives and artichoke hearts; the Greek Salad with feta cheese and Kalamata olives; and the Garden Harvest with edamame, roasted corn salsa and quinoa.
The 2022 version of the Potbelly Gluten-Free menu includes plenty of choices like salads, soups, sides, sandwich combos, and more. Customers can swap a salad for their sandwich when ordering a combo or select from low-fat dressings such as olive oil & balsamic vinegar or ranch.
Even better: all combos come with a fresh side (e.g., chips or fruit) so no need to BYOB (Bring Your Own Bread). Additional special ingredients (like avocado slices) are also available at an extra cost.
Whatever your preference is – vegan, vegetarian or just looking to cut back on carbs – Potbelly Sandwich Works has got you covered in restaurant menus 2022! Start stocking up on those options now so you don't miss out!
Bread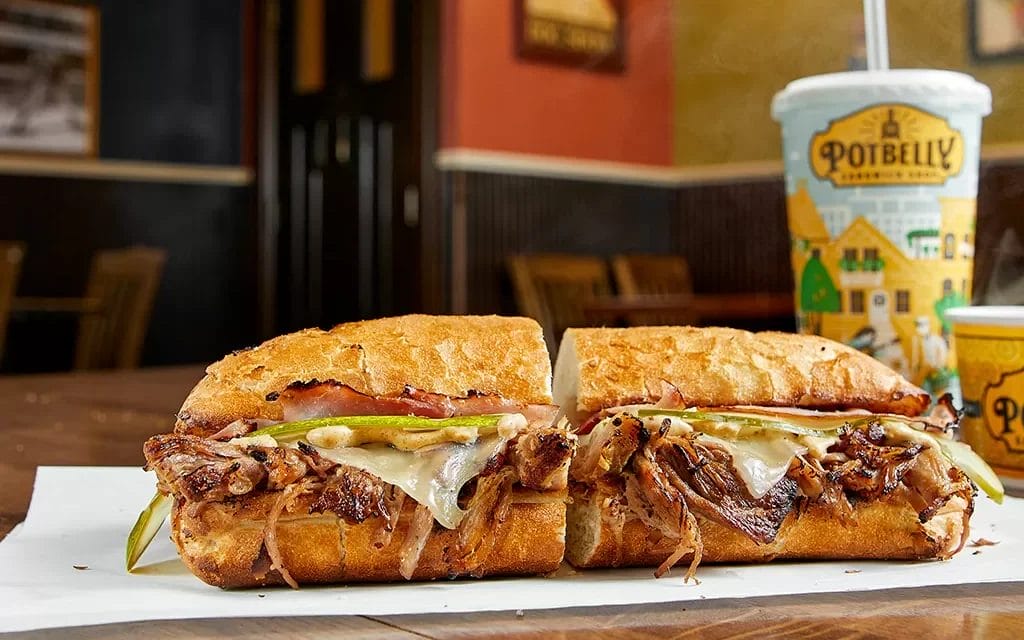 Bread is an integral part of a potbelly sandwich, but if you're looking for a gluten-free option, then you'll have to bring your own. Unfortunately, Potbelly does not offer any gluten-free bread as part of its menu options. If you're craving a good sandwich but don't want to risk ingesting traces of gluten, be sure to bring your own bread along with you when sampling one of Potbelly's many delicious sandwich selections.
Fortunately, there are now lots of great options available on the market for those who are looking for tasty gluten-free breads. You can find them in many major supermarkets and health food stores.
Look for brands that offer breads that are high in protein or fiber as well as low in sugar content so that you can make the most nutritious sandwich possible! With these tips in mind, you can still enjoy Potbelly sandwiches without worrying about potential cross-contamination from gluten exposure.
Meats And Sandwich Toppings
When it comes to the delicious potbelly gluten-free menu, you have lots of choices for meats and sandwich toppings. Start off with a healthy turkey breast and then add some Italian meats – salami, capicolla, mortadella and pepperoni. All these options will make your sandwich even more flavorful and enjoyable.
For extra protein, you can also try a few other options such as slow roasted beef or curried chicken with potatoes. These items are sure to make your sandwich go from just okay to amazing!
Plus, don't forget the extras like fresh red onions, tomatoes, lettuce, pickles and banana peppers that allow you to build the perfect sandwich for your tastes. With all these delicious potential sandwich options on the potbelly gluten-free menu, everyone is sure to find something they love – so don't be afraid to get creative!
Sandwich Toppings
When searching for a gluten-free sandwich, try Potbelly's menu! They offer an array of toppings for their various sandwiches. Whether you're looking for something savory or spicy, Potbelly has it all.
These delicious sandwich toppings include mayo, mustard, hot peppers, iceberg lettuce and cherry tomatoes. Each topping adds its own unique flavor to the sandwich depending on how much you add. Experiment with different combinations to find your own favorite!
Feel free to change it up by mixing in some bacon or  blue cheese – they can even make it vegetarian if you prefer. For those who love a bit of heat, add some jalapeno or banana peppers for a bit more spice. Ultimately, the topping selection is up to you!
Overall, when searching for the perfect gluten-free sandwich at Potbelly's, don't forget about the endless topping combinations that are available to give each sandwich its own personal touch!
Salad Toppings
When visiting Potbelly, you have a range of delicious gluten-free options. For a tasty and healthiest option, consider one of their salads. The only thing to avoid in the salads is the croutons, so make sure that you request your salad without them.
If you're looking for some tasty and nutritious toppings to add to your salad, there are plenty of delicious and healthy ingredients to choose from. The romaine and iceberg blend provides a crunchy base full of nutrients.
You can also add some hummus and balsamic vinaigrette as an additional Creamy vegan option that adds protein and flavor to your bowl.
Apples are also a great choice too as they provide natural sweetness with added fiber. You can even top off your salad with candied walnuts for some added crunch and flavor!
Overall, if you want to enjoy a delicious potato salad while following a gluten free diet when visiting Potbelly simply remember to request it without croutons, then top it off with some yummy ingredients like apples, hummus, and candied walnuts!
Fresh To Go
Potbelly's gluten free options make it easy to get fresh meals on the go. With a selection of delicious wreck salads, hard-boiled eggs, and classic sandwiches, there are plenty of options for any taste. Whether you're looking for something light and healthy or hearty and filling, Potbelly's got you covered.
Start with the creamy Chicken Salad Square Meal; made with grilled chicken breast and expertly seasoned with parsley, celery seed, and red onion. If you like more Southwestern flair, try the Tuna Salad Square Meal loaded with jalapeno bits to give a spicy kick to your meal.
For something lighter yet still packed with flavor take home a Tomato Cucumber Salad. Of course no meal is complete without an egg or two! With Packbelly's Hard-Boiled Egg 2 Pack your Gluten Free needs have been met in one delicious package! Lastly top it all off with some seasonal fruit to finish your meal and you're good to go!
Shakes And Smoothies
At Potbelly, you don't have to sacrifice on flavor just because you can't have gluten. Our shakes and smoothies are crafted from fresh ingredients, are deliciously creamy and come in a variety of flavors sure to delight your taste buds. They're the perfect treat for someone avoiding gluten.
Our menu offers delicious classic vanilla, chocolate and coffee shakes as well as a tasty mixed berry smoothie. And don't worry – malts are not gluten-free here so make sure to ask for no butter cookies on your straw! Of course, all our drinks come with a generous helping of whipped cream, chocolate chips or nuts.
With Potbelly gluten free shakes and smoothies, you can certainly enjoy good taste without sacrificing nutrition like any other sandwich shops!
Hey'all I'm Amy, a born foodie and diagnosed with celiac disease 7 years ago. I refused to cave into tasteless, boring gulten free food and create my own!
On my blog you'll find info & cool facts along with recipes, all on gluten free foods!