What Are The Best Subway Vegetarian Options?
Subway has become synonymous with sandwiches. And now they've added vegetarian options to their menu. What does that mean for vegetarians?
Subways are known for being delicious, affordable, and convenient. They also offer a variety of choices for those who want to eat healthier or follow a specific diet.
–  Veggie Delite
–  Black Bean & Spinach
–  Baby Spinach & Feta 
– Chicken Salad Sandwich,
– Avocado & Egg White Wrap
The ingredients in this patty are spinach, red bell peppers, arrowroot powder, garlic, corn starch, corn meal, salt, methyl cellulose, parsley, and black pepper. Other ingredients include carrots, onions, green beans, oat bran, expeller-pressed canola oil, zucchini, soybeans, peas, broccoli, corn, soy flour, and spinach.
Vegetarian Sandwiches
Vegetarian Sandwiches are an excellent option for those looking for healthy and delicious Subway Vegetarian options. Unlike traditional meat-based sandwiches, vegetarian sandwiches offer a variety of flavors and textures that are sure to please even the pickiest of eaters.
From classic veggie deli subs to roasted vegetable flatbreads, Subway offers an array of vegetarian sandwich choices that provide protein, vitamins, and minerals. 
Veggie Delight Wrap
The Veggie Delight Wrap from Subway is one of the best vegetarian options available. This delicious wrap is filled with all sorts of fresh veggies, including crisp cucumber slices, crunchy bell peppers, and juicy tomatoes.
Egg & Cheese
Egg & Cheese is one of the best vegetarian options on Subway's menu. This classic sandwich combines the protein-rich egg with gooey cheese for a delicious and filling meal. You can choose from different menu options such as an Egg White & Spinach or an Egg & Swiss depending on your preference.
Veggie Delite Salad
The Veggie Delite Salad from Subway is one of the best vegetarian options available. It's a healthy and delicious mix of fresh salad greens, juicy tomatoes, crunchy cucumbers, green peppers, and red onions. All are topped with a variety of dressings and seasonings to bring out the best in the vegetables.
What Subway Ingredients Are Vegetarian?
Subway is a popular fast-food chain that offers a wide range of vegetarian options. As many of their ingredients are not explicitly labeled as vegan or vegetarian, it can be challenging to determine which dishes and ingredients are suitable for those on a vegetarian diet.
What Are The Vegetarian Bread Options At Subway?
At Subway, vegetarians have a wide variety of bread to choose from. The restaurant features several types of both wheat-based and white-based bread that are vegetarian-friendly.
Popular wheat-based options include the Parmesan Oregano and Monterey Cheddar varieties, while favorites among white-based vegan customers include the Italian Herbs & Cheese and Honey Oat loaves.
All of these options are 100% dairy, egg, and animal product free!
What Vegetables Are Available At Subway?
At Subway, there is a huge selection of vegetables to choose from. Depending on the type of sandwich or wrap your order, you can have your sandwich with lettuce, spinach, cucumbers, tomatoes, green peppers, red onions, jalapenos, and pickles.
What Cheeses Are Available At Subway?
Subway offers a wide variety of cheeses for their sandwiches, all of which are made with the freshest ingredients. Customers can choose from delicious sharp cheddar, melted mozzarella, creamy provolone, the mild Monterey Cheddar Jack Blend, and even Swiss cheese.
What Vegetarian Sauces Does Subway Offer?
For those looking for savory options, Subway offers ranch dressing and honey mustard. Both have a creamy texture that compliments vegetables, wraps, and sandwiches alike. For those who love a bit of heat, the Sweet Chili Sauce and Hot Chili sauce add a bit of kick to your meal.
Ideas For Making Your Own Vegetarian Subway
Start with a fresh, whole grain avocation bread for a healthy foundation. Choose from 9-grain wheat bread, oatmeal, or any other type of 100% whole grain bread. 
Add plenty of colorful veggies such as spinach leaves, tomato slices, bell peppers, and onions to give the sandwich crunch and flavor. 
Spice up your sandwich with herbs and spices such as oregano, paprika, cumin, and chili powder for more flavor intensity.
Top off your veggie sub-creation with some vegan cheese options shreds or slices if desired; this will make it taste even better!
What Vegetarian Sides Does Subway Offer?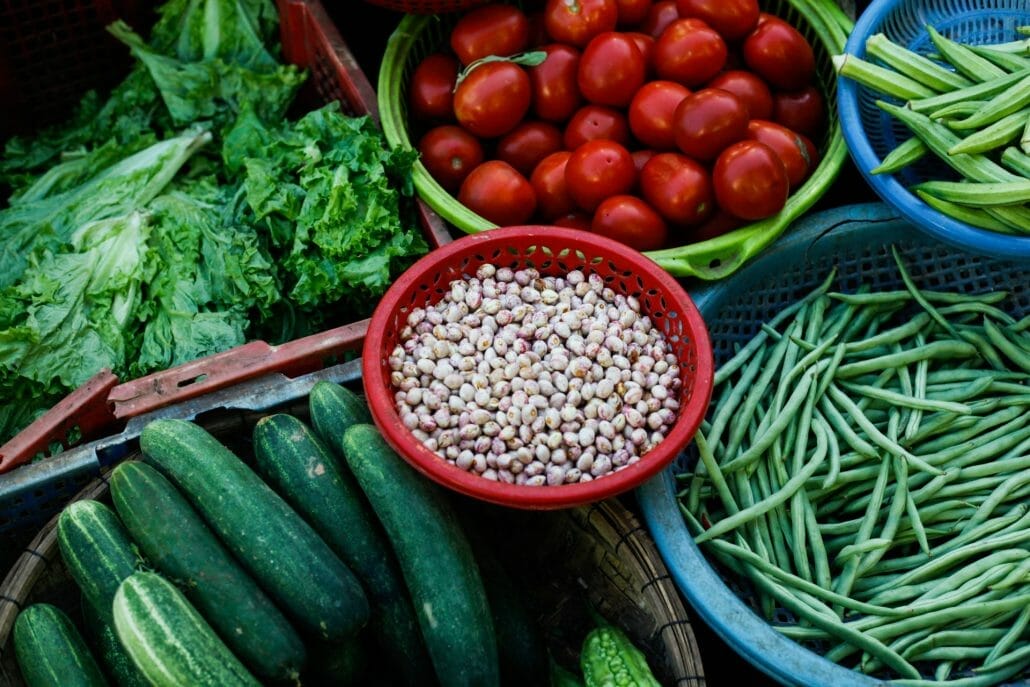 This wrap includes romaine lettuce, tomatoes, cucumbers, green peppers, black pepper, olives, guacamole, and several signature sauces all wrapped up in a sunflower-seeded multigrain flatbread.
In terms of soup options and sides, Subway dishes up classic favorites like Minestrone and Vegetarian Black Bean with hearty vegetable broth.
Will Subway Expand Its Vegetarian Menu In The Future?
It looks like Subway may be expanding its vegetarian menu in the future. The popular sandwich chain recently announced that it is "exploring" introducing more vegetarian options, as well as vegan bread options, vegan breakfast options, vegan sandwich options, vegan-friendly options, veggie options, viable plant-based options, and flexitarian alternatives, to its menu. This news comes after the successful launch of the Beyond Meatball sub in late 2019.
Is It Possible To Get Meatless Meatballs At Subway?
With an increasing demand for meatless options at fast-food restaurants, Subway is no exception! Subway not only makes sandwiches but also offers snacks and entrees like their delicious Meatball Sub. And now it's possible to get their classic meatballs – sans the meat!
What Vegan Options Does Subway Offer?
1. Bread
Subway has classic bread like Italian White, Italian Herbs & Cheese, Harvester, and Mini Wraps. They also have healthier alternatives such as 9-Grain Wheat and 9-Grain Honey Oats. And if you're feeling extra adventurous, they have various flavors of Artisan Rolls!
2. Sandwiches And Wraps
For something warm and savory, try their Veggie Patty sub or wrap. It's made with a savory vegan patty served warm on freshly toasted bread or wrap. You can customize your sandwich or wrap by adding Subway's signature sauces or even request a double veggie patty option!
3. Condiments
Subway offers several vegan condiment options for their sandwiches and wraps. They have a variety of vegan sauces such as mustard, ranch, chipotle southwest, teriyaki glaze, sweet onion, and barbeque.
All of their honey mustard hot sauce is also vegan-friendly. In addition to the sauces, they offer several vegetable-based condiments such as banana peppers, jalapenos, pickles, and olives. For those looking for something sweeter, there are extras like red onion, tomatoes, and avocado.
Finally, Subway offers options like Tabasco sauce, sweet relish, and ketchup which are all vegan-friendly. With this wide range of condiments, available Subway makes sure that vegans have plenty of options to choose from when constructing their sandwiches or wrap.
4. Salads
When you're looking for a vegan option at Subway, one of the best options to choose is a salad. Not only are salads healthy and nutritious, but they are also totally vegan!
Subway offers four different salad options that are all vegan options: Garden Fresh Salad, Black Bean and Corn Salad, Veggie Delite Salad, and Ham Off The Bone Salad. All these salad options are vegan-friendly and great options to enjoy in lieu of a regular sandwich.
5. Sides
First off, Subway serves up Salads, which are a great vegan option. There are several varieties available – all of which contain a mix of lettuce, mixed greens, spinach, and other vegetables. Choose from the Italian Salad, Garden Side Salad, or Caesar Side Salad – all of them are 100% vegan!
Next up, Subway's Apple Slices and Baked Lays both make excellent sides. The Apple Slices are freshly-cut slices of sweet apples that are low in calories and made without any added sugars or preservatives.
The Baked Lays chips have zero grams of fat and roughly 95 calories per serving (you may want to check on Fritos here) – making them an ideal companion for a satisfying yet guilt-free lunch or snack.
Finally, the Pickles and Sweet Onion sauce may sound like two polar opposites but together they taste great! Both ingredients deliver pungent but aromatic flavors that pair well with the rest of your vegan Subway meal no matter what it consists of!
Hey'all I'm Amy, a born foodie and diagnosed with celiac disease 7 years ago. I refused to cave into tasteless, boring gulten free food and create my own!
On my blog you'll find info & cool facts along with recipes, all on gluten free foods!