Can I Eat Cadbury Chocolate On A Gluten Free Diet?
Trying to find the right treats and chocolate which is gluten free can be tiring when you want a quick chocolate bar from the supermarket and sadly, many popular chocolate bars do contain wheat, but what about Cadbury chocolate? 
Well, Cadbury chocolate does have gluten free chocolate bars, but it also has non-gluten types depending on the flavour you buy. You also have to watch out for cross-contamination, there's always a risk the bars are made in the same factory.
Down below we will discuss if chocolate is gluten free, which Cadbury chocolate are and are not gluten-free, other chocolates which are gluten free and how to tell if a chocolate bar is or isn't gluten free.
Let's get into it!
Is Chocolate Gluten Free?
Before we get into discussing whether or not Cadbury chocolate is gluten free let's start with whether or not chocolate itself is gluten free. 
Dark chocolate, milk and white chocolate are gluten free when pure, however, the choice of chocolate in the world now includes multiple flavours with different ingredients which can make some chocolate bars such as plain Cadbury contain traces of gluten. 
Chocolate without gluten may also become contaminated with gluten depending on how the factory handles the chocolate in the same places as wheat. This is why some boxes of chocolate or bars say 'may contain gluten'.
Which Cadbury Chocolates Are Gluten Free?
Luckily, Cadbury does have a huge range of chocolate options which are stated clearly as gluten free, other bars which we will also list below might contain gluten, but let's start with the no gluten choices first. 
Chomp bars. 
Curly wurly. 
Turkish delights. 
Flakes. 
Dark milk. 
Mini eggs. 
Caramel nibbles. 
Twirls. 
Wispas. 
Fudge and fudge minis. 
Caramel nibbles. 
Buttons and white buttons. 
Freddo faces. 
Eclairs.
Roses. 
Cadburys milk tray.
Cadbury drinking chocolate. 
Cadbury highlights milk chocolate drink.
Which Cadbury Chocolates Are Not Gluten Free?
If you're a huge chocolate lover, you might be disappointed to learn that some Cadbury chocolates are not gluten free, sometimes this is not due to the ingredients but because of cross contamination. 
We've listed the Cadbury chocolates to avoid below. 
Cadbury whole nut. 
Cadbury big taste. 
Dairy milk plain bars. 
Dairy milk caramel. 
Cadbury Bournville. 
Dairy milk; Daim, fruit and nut, choco latte, medley, oreo, marvellous creations, tiffin. 
Crunchy bites. 
Oreo bites. 
Picnic bites. 
Dairy milk little bar. 
Dairy milk Freddo bars.
What Other Variety Of Chocolate Bars Are Gluten Free?
Finding chocolate gluten free can be complicated, with similar bars having gluten or no gluten and some bars 'containing traces of gluten', we've listed a few other popular chocolates below which are gluten free to add to your Cadbury collection.
Lindt 
Lindt EXCELLENCE dark chocolate; Plain, sea salt, caramel and sea salt, honeycomb. 
LES GRANDES white almond bar. 
Fine dark chocolate with coconut flakes. 
Fine dark chocolate with cranberries, hazelnuts and almonds. 
Milk choc with cocoa. 
HELLO salted caramel chocolate bar. 
Lindor white bar.
Galaxy 
Minstrels. 
Smooth milk bar. 
Vegan caramel and sea salt bar. 
Vegan crumbled cookie bar.
Smooth mint bar.
Galaxy smooth milk drinking chocolate.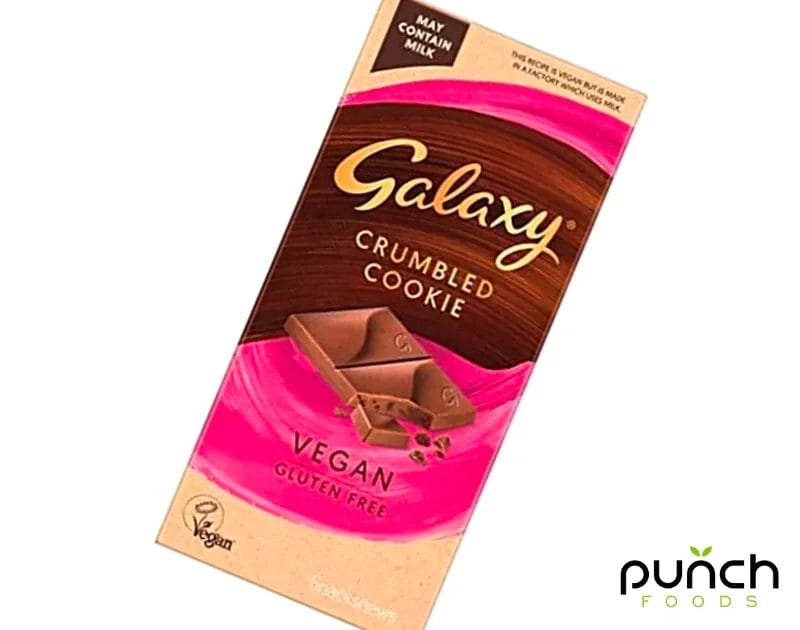 Nestle 
Areo chocolate bars. 
Milkybars. 
After eights. 
Walnut whips. 
Milkybar buttons.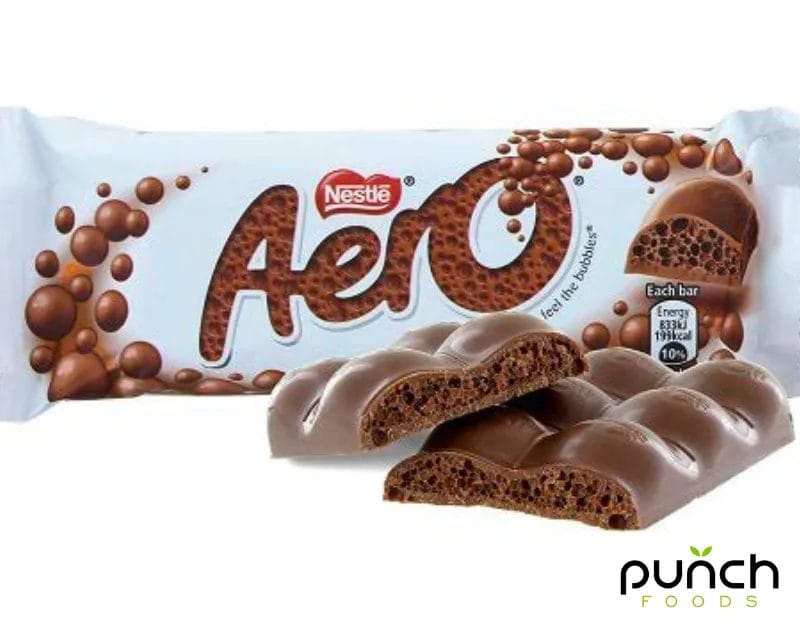 Mars 
Snickers. 
Bounty bars. 
M&m's. 
Milky way caramel bars. 
DOVE bars. 
Snickers peanut butter bars.
Baking Chocolate 
LINDT cooking bar. 
Green & blacks cooking bar. 
Dr Oetker Cooks chocolate.
Boxed Chocolate
LINDT EXCELLENCE tasting collection. 
Quality tub. 
Toblerone. 
Cadbury roses. 
Green & blacks organic collection.
How Can I Tell If Chocolate Is Gluten Free?
The easiest way to tell if a chocolate bar is gluten free or not is by checking the ingredients list at the back. Many chocolate bars with candies and crispy cereal in can contain gluten, look for ingredients such as barley and malt. 
Try to look for labels which state gluten free and that the chocolate has been manufactured in a gluten free facility.
Final Words
Overall, some Cadbury chocolate is gluten free, but not all of it, popular bars such as plain dairy milk are not gluten free for example due to the risk of it containing gluten from contamination in the factory. 
Always double-check the label of your chocolate to be on the safe side and avoid chocolates which state they have wheat, barley or malt in them since they will contain gluten, crispy cereals and candies inside of the chocolate can also indicate gluten.