Chili is a popular and spicy dish from Latin America. Chilli con Carne, literally meaning Chili with Meat, is a stew based dish that is enjoyed the world around. However, like any popular dish and favourite foods, you may be wondering if there's gluten in your bowl of chili.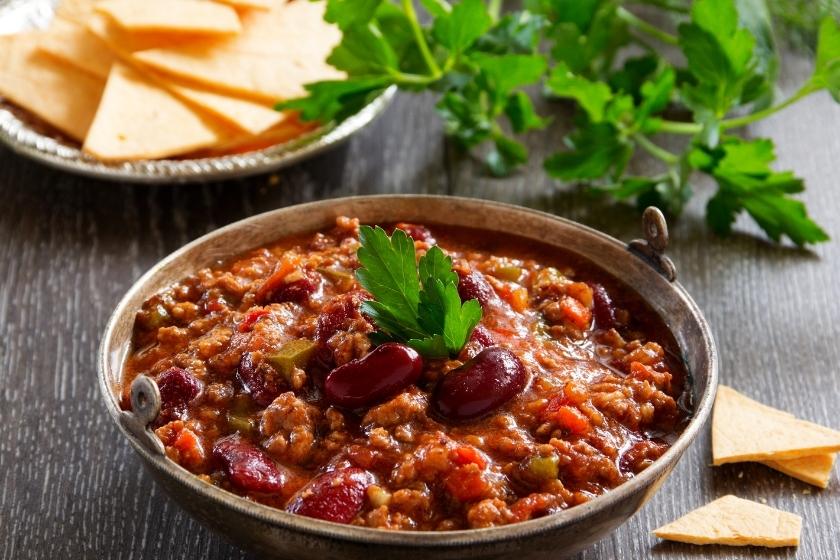 Is chili gluten free? Yes! The base of chili dishes are all gluten free ingredients. Ground beef, tomato sauce, chili beans, and a blend of spices. However, if you're buying chili from a store than take caution. It isn't uncommon to add barley to chili sauces, as a means of texturing the tomato sauce.
While everything in a pot of chili _should_ be gluten free, doesn't necessarily mean everything is in reality. Thankfully, you can find a number of favorite recipes online to cooking your own chil, helping you make sure no gluten protein is ruining your quality ground beef.
So if you're looking for gluten free chili, look not further. A few tablespoons chili powder and you'll be set to host the heat at a dinner table, or enjoy gluten free beef chili all by yourself. A family chili recipe or an evening treat, a gluten free chili recipe is perfect either way.
What is Chili?
As stated before, chili is a dish from Mexico and Texas containing ground beef, beans, spices, and tomato sauce. The sauce in store bought chili can be gluten containing, so celiacs beware when you're buying fresh or frozen chili. As when you let the chili defrost, it could upset your stomach.
On top of ground beef, chili is enjoyed with a number of common extras. White or green onion can really bost the deep tomato flavor of the sauce, while a jalapeno pepper can add an extra kick of spice if you're really into testing your taste buds. 
Read more information here about whether Is Tabasco Gluten Free?
Chili Beans and Sauces
Chili beans are gluten free, however if you're looking to substitute other parts of a go to chili recipe, then watch out for gluten. You may prefer italian sausage to ground beef, or a hot turkey sausage for that extra spic heat. Italian sausage or otherwise, meat sausages tend to contain gluten in their binding agents.
Organic onion can raise the flavor profile, and a ½ teaspoon salt can go a long way. Anything in your spice cabinet should also be gluten free, so you shouldn't have to worry about sacrificing the delicious taste of a recipe for chili in order to avoid gluten.
Ingredients for Chili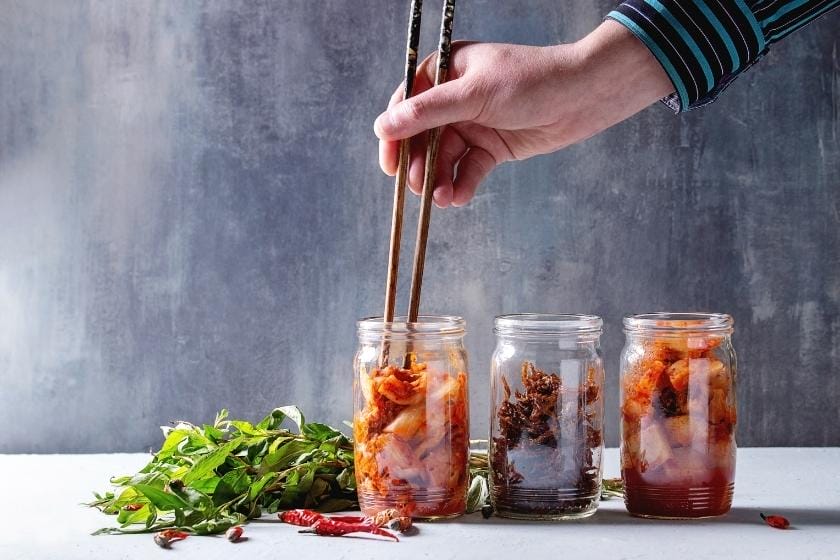 Although you already have the basic four ingredients that will make homemade chili a breeze to cook, you may be partial to some substitutes. In place of beef, why not try ground turkey. Gluten free turkey chili can be a delicious way of enjoying the dish, while avoiding red meats.
While pre-made chili can be a lazy alternative, gluten free elk chili is a popular alternative in the United States. More gamey and choice than ground beef, elk has a very distinct flavor and texture that you definitely won't regret pairing with your favorite chili toppings.
Any simple chili recipe can give you a simple yet flavorful gluten free chili. Of course, make sure you're using 100% gluten free ingredients, and to check the labels on ingredients before you go on to add them. There's nothing worse than 40-50 minutes of effort being wasted because your gluten free chili seasoning wasn't as promised.
Dairy free chili can also be achieved with a solid list of ingredients. Fresh ingredients and simple ingredients are the key to any chili recipe, and of course your own secret ingredients. Don't like ground cumin? Try a teaspoon cayenne pepper instead of ground cumin, and put your own spin on things.
How to Make Gluten Free Chili
Chili with gluten is easy to avoid, and there are many easy ways to prepare the Mexican meal. Crockpot gluten free chili can be left to cook in the oven for an extended period of time, ideal for those with busy schedules who don't have much time to spend cooking.
Gluten free crock pot chili isn't the only way to enjoy a slow burn. If you have even less time and want the safety of not leaving the oven on unsupervised, try gluten free slow cooker chili. Simply plug it in and let it stew, literally! A slow cooker chili recipe is the perfect way to prepare stew in the modern kitchen. 
Making the sauce also only takes 1-2 minutes. ¼ teaspoon pepper, ½ teaspoon salt, 3 tablespoons tomato paste, and special ingredients like garlic and onion cooked for 1-2 minutes produce a flavorful sauce. Even the busiest of people can spare 1-2 minutes!
You may also want to have a look at this article Are Bell Pepper Seeds Edible
Other Ways to Enjoy Chili
Other than leaving frozen chili defrost, a pot of chili can go quite a long way. You can serve a vegetarian gluten free chili bar with fake meat, and let all dietary needs taste your chili powder. Why not serve dairy free carb chili at your gluten free chili bar too!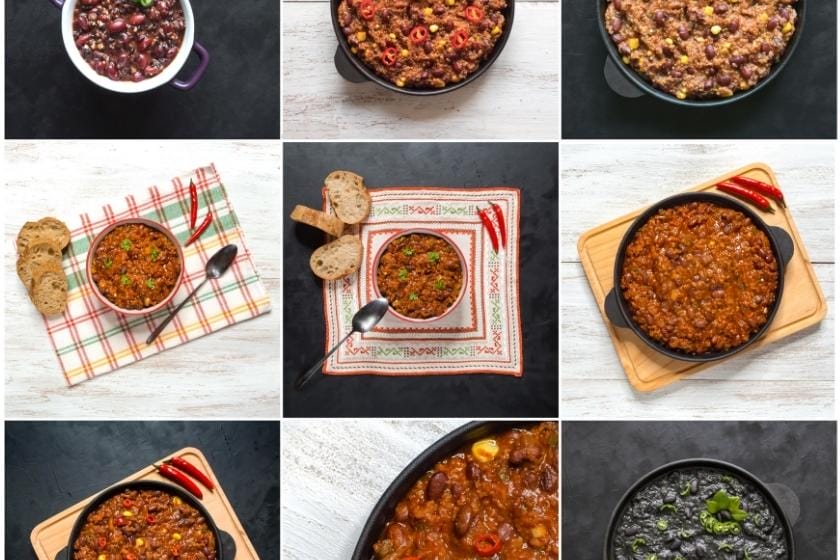 Cheesy chili, similar to cheesy enchilladas, are popular in Latin America and US households. Chili dogs took over the internet with a viral meme about Sonic the Hedgehog. Why not enjoy chili over spaghetti, for a fusion of Latin and Italian cuisines.
Your hypothetical gluten fee chili bar can employ a combination of chili powder and the base four ingredients to new levels, all starting with just gluten free 1 pound ground beef. Feel free to tub and freeze any excess for future enjoyment. 
Since we are talking about spices, have a look at this article Is Garlic Powder Gluten Free
Hey'all I'm Amy, a born foodie and diagnosed with celiac disease 7 years ago. I refused to cave into tasteless, boring gulten free food and create my own!
On my blog you'll find info & cool facts along with recipes, all on gluten free foods!