What Is The Difference Between PU Leather And Faux Leather?
When it comes to PU leather vs. faux leather, many people get confused because the terms are often used interchangeably. In reality, there is no tangible difference between faux leather and PU leather because PU leather is a form of faux leather.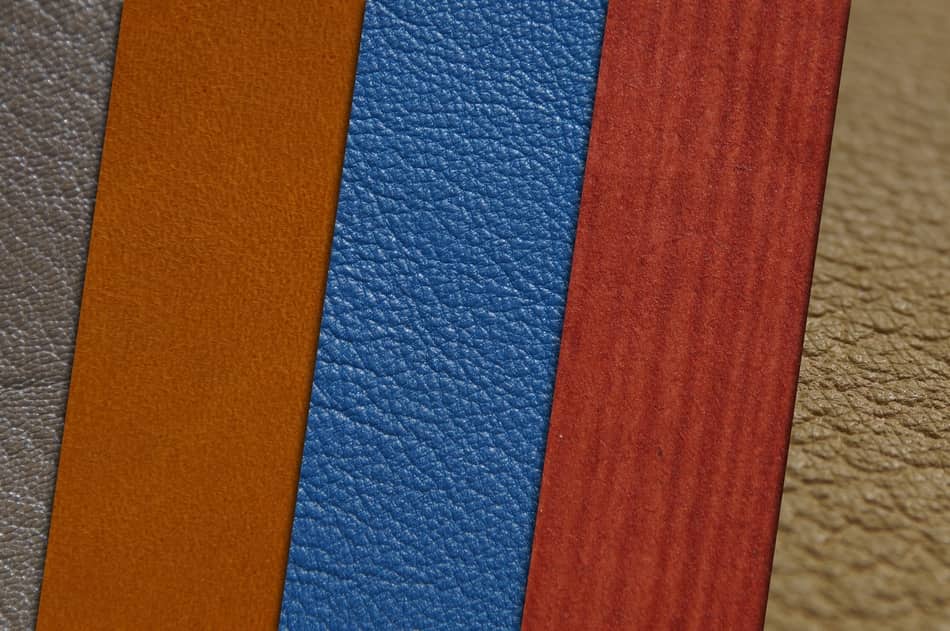 Faux leather is an imitation of real leather made using synthetic materials such as polyurethane or PVC. It can also be mixed with other fabrics to produce a look and feel that more closely resembles genuine animal hide but without any animal products involved in its production.
The main difference between faux and real leather is that real leather is produced by tanning animal hides while faux or PU/PVC has no animal products added to the mix and its production involves chemical solvents, pigments, adhesives, and lacquers.
As such, PU/PVC-based products tend to be less durable than genuine animal hide but they are usually cheaper and easier to maintain due to their synthetic composition.
What Exactly Is Faux Leather?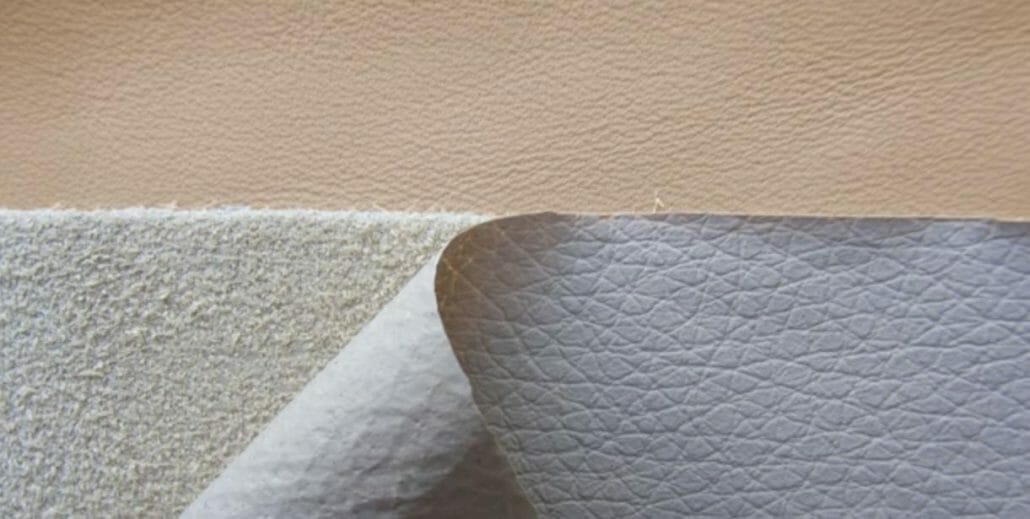 Faux leather is artificial or synthetic leather having a realistic leather quality and is often referred to by several different names such as leatherette, koskin, and PU leather. There are three main types of faux leather materials — polyurethane (PU) leather, polyvinyl chloride (PVC) leather, and silicone. All types of leather have their own unique benefits and drawbacks.
PU Leather is the most realistic imitation of a genuine piece of leather in terms of hand feel, surface feel, and overall appearance. It's also more eco-friendly as it does not create dioxins which are associated with various health problems. However, it is slightly more expensive than PVC Leather.
PVC Leather consists of a backing fabric (such as cotton or polyester) that is coated with vinyl made from PVC and plasticizers. This type of fabric is easy to clean and maintain, making it a popular choice for hospitals and restaurants; but due to its use of PVC, it can be damaging to the environment.
Silicone leather is an organic polymer that contains cleaner building blocks like Carbon at the molecular level; making it an environmentally friendly alternative compared to PU or PVC faux leather materials. Due to its production process using far less energy than traditional manufacturing processes, there are no VOCs (Volatile Organic Compounds) released with silicone and no air pollution either.
Is Faux Leather Vegan-Friendly?
Faux leather is a great alternative for those who want to avoid animal materials, but the answer to the question of whether or not faux leather is vegan-friendly is not as simple as it may seem.
It is true that most faux leather fabrics are made without animal byproducts, but there are a few cases in which PU Leather (Polyurethane Leather) can be crafted with real vegan leather.
This means that before you purchase a product made with PU leather, it's important to contact the manufacturer or check the label to make sure it does not contain animal fabric.
It's also important to select products made by registered vegan sources. While many manufacturers will claim their faux leather products are vegan-friendly, you should still request proof and make sure the product meets your standards.
With thorough research and knowledge of all available materials and sources, you can find certified vegan products and rest assured knowing they were created without harming any animals.
Benefits of Faux Leather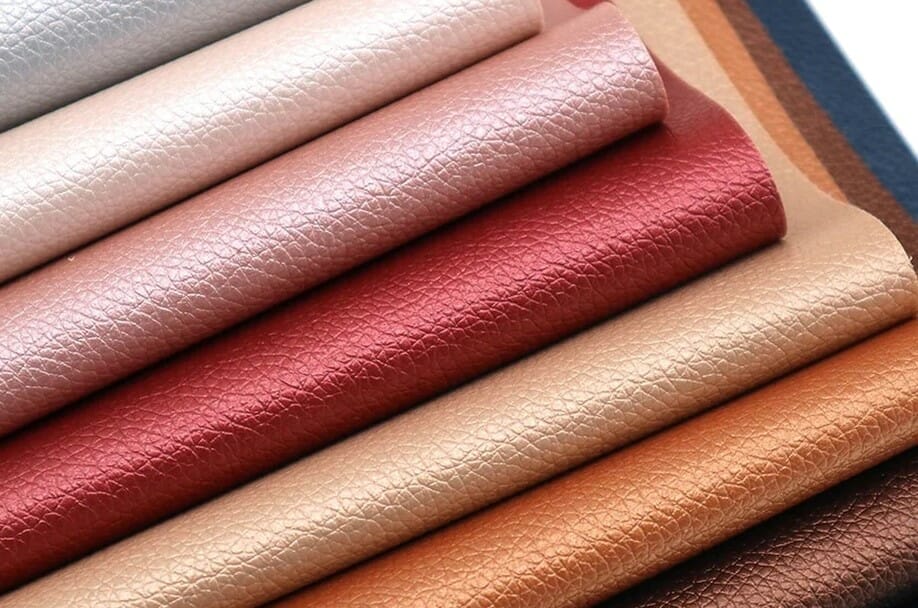 If you're looking for material that imitates the look and feel of real leather products but without the high price tag, then faux leather is a great choice. It has many remarkable benefits that make it a popular option for home décor and apparel applications.
The most notable advantage of using faux leather is that it comes with a much more affordable price tag compared to quality leather. However, the highest quality faux leather could still be more expensive than authentic leather in some cases.
Faux leather is quite durable and can withstand scrapes and scratches that would damage real leather. It's not prone to cracking or peeling like genuine leather, and it also won't fade as easily in ultraviolet light making it ideal for outdoor use as well.
Faux leather fabric is very low maintenance, as it can be wiped clean with just a damp cloth. Unlike real regular leather, it does not retain moisture and warp over time, so your faux leather items will last for years! Plus, some new performance faux leathers are even able to remove ink stains with just a dry cloth.
Moreover, due to its synthetic nature, fake leathers can come in a variety of colors which allow people to create the looks they want without utilizing animals' skin or fur while also creating remarkably realistic finishes.
And lastly, faux leathers are relatively easy to work with when cutting and sewing since needle marks aren't easily noticeable so threads blend more seamlessly into the material.
Is Faux Leather More Durable Than Real Leather?
When it comes to deciding which type of leather is more durable, faux leather or real leather, there are a few things to consider. While faux leather varies in terms of durability depending on its quality, it generally doesn't retain its luster for a long time and it is more vulnerable to puncture and tear than real leather.
On the other hand, faux leather is better able to withstand scratches and scrapes than the genuine leather and isn't prone to crack or peel.
Although the durability of faux leather depends on the quality of the material used, it can be a good investment if you want something that's long-lasting without having to spend too much money.
Is Faux Leather Waterproof?
The short answer is no, faux leather is not completely waterproof. It can be water-resistant, however, depending on the underlying construction of the material. Many faux types of leather are composed of cotton, polyester, or leather coated with a layer of polyurethane. This layer often exhibits plastic properties and helps make the material water-resistant – but it's not waterproof.
It is made using polyurethane which makes it water-resistant, but since the underlying construction may be either cotton or artificial leather, it cannot be fully waterproof. PU leather, which is more commonly found today, is a type of faux leather formed by coating cotton with polyurethane and thus has plastic properties which make it water-resistant and not entirely waterproof.
While faux leather surfaces can shed off water easily, they would still absorb water if exposed to heavy moisture for a long time. The best way to protect your faux leather items from getting damaged due to moisture is to treat them regularly with specialized protective agents and store them cautiously in a dry place when not in use.
So if you're looking for a material that won't be affected by rain or liquids, you'll want to look for something more durable than faux leather such as rubber or vinyl. However, these materials might not have the same luxurious feel that faux leather does! Ultimately, it all depends on your needs and what type of surface you need to cover.
Hey'all I'm Amy, a born foodie and diagnosed with celiac disease 7 years ago. I refused to cave into tasteless, boring gulten free food and create my own!
On my blog you'll find info & cool facts along with recipes, all on gluten free foods!