What Are Flax Seeds Good For?
Flax seeds are a complete plant food that provides essential fatty acids, dietary fiber, protein, and lignin's. The fiber from flax seeds aids in the digestive process, and the lignin's in flax seeds reduce the risk of estrogen-sensitive breast cancer, which typically occurs in women who have also been exposed to the hormones estrogen and progesterone.
Flax seeds are a superfood, packed with fiber and omega 3 fatty acids, but the best way to start incorporating them into your diet is to combine them with other foods, such as fruits, vegetables, and whole grains.
What are flaxseeds?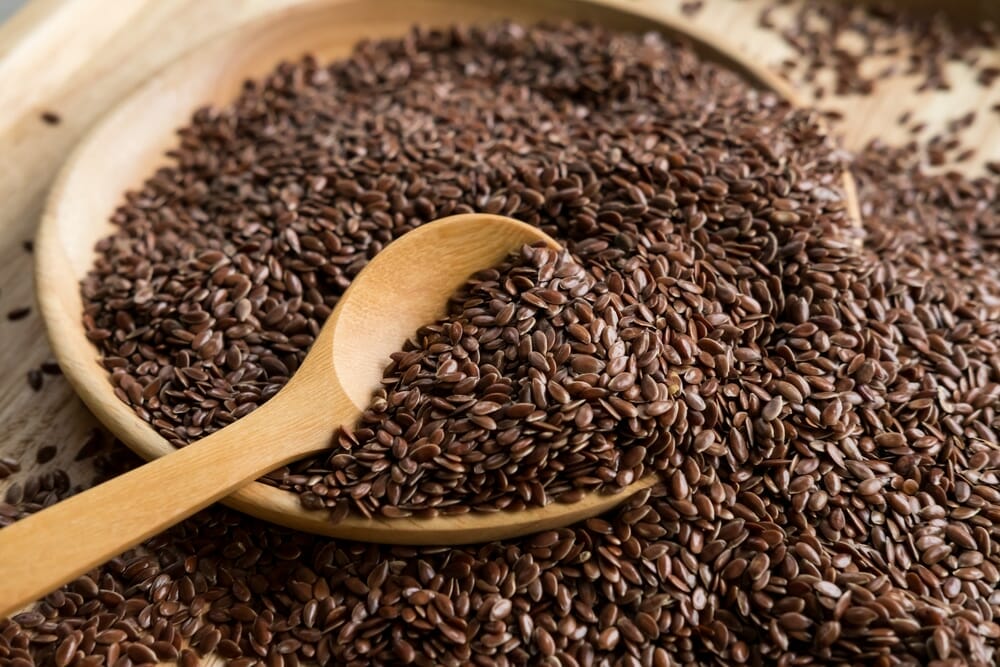 Flaxseeds are tiny seeds that come from the flax plant. They have a nutty, slightly bitter taste, and they're great in oatmeal or sprinkled on salads. Flaxseeds are a healthy source of omega-3 fatty acids. They're also high in lignin's, which have been shown to help reduce bad cholesterol.
Do flax seeds make you poop?
Flax seeds are a great source of fiber, iron, calcium and potassium. These are all essential nutrients when it comes to your bowel movements.
Flax seed can help your bowel movement however it is not recommended to use it if you are pregnant because it is a natural laxative which is dangerous for the fetus. It is highly recommended to consult your doctor before consuming flax seed.
Health benefits of flaxseeds
Flaxseeds are a tiny, round, tan seed that is highly nutritious and can be eaten whole or ground into a meal. Flaxseeds are an excellent source of dietary fiber, vitamin E, and omega 3 oils.
They have a smooth nutty taste and a thin, crunchy texture when ground. They're rich in heart-healthy omega 3 fatty acids, and are known to provide powerful anti-cancer effects. On top of that, they are high in antioxidants, which can help protect you from a host of health problems.
Flaxseeds are a staple ingredient in many types of bread and baked goods. They add a nutty flavor to breads, muffins and quick breads.
They're also a healthy ingredient in salad dressing, smoothies, and animal feed. But you don't have to use them just for cooking. According to the Linus Pauling Institute, flaxseeds contain a compound called lignin's.
Nutritional profile per serving
Flaxseeds are tiny, oily seeds which are commonly derived from the flax plant. Flaxseeds are mostly used as a healthy and nutritious addition to various foods.
Flaxseeds are most commonly used as a dietary supplement. This nutritional profile per serving (1 tablespoon = 1 serving).
How to plant flex seeds?
In the past, flex seed was a crop that was difficult to grow and even harder to get established. Today, the process is easier than ever. All you need to do is follow the simple instructions below and you'll be ready to plant and harvest flex seed.
You can plant flex seeds by first soaking the seeds in water for 24 hours.
Once the seeds have soaked in water for 24 hours, prepare the soil by removing the grass and weeds.
Then dig a hole that is two times the size of the seed. Plant the seeds in the center of the hole and cover them with soil. Then water the seeds, and the grass should start to grow in 2 to 4 weeks.
When to harvest your flex seeds?
Growing your own produce is a great way to eat healthier, reduce your grocery bill and get more of the vegetables you need to eat. But you can't eat enough vegetables to meet all of your nutritional needs as a vegetarian/vegan.
That's why we have flex seeds. These seeds are technically seeds with a little bit of DNA from the vegetable you're growing.
So when your plant is ready to be harvested, you harvest the plant and also harvest it's flex seeds. If you are growing them in a greenhouse or in your home, then you would need to come up with a better storage system as the seeds dry out rather quickly.
Harvest your flex seeds when you see that the plant above the soil has turned brown. When the flex seeds are ready, you can harvest the entire plant for seeds.
Flax seed super food recipes
Flax seed is not just for your morning cereal. It provides a host of benefits when consumed regularly. Specifically, it can help you stay healthy, lose weight, and live longer.
Flax seeds are one of the most popular of the so-called "super food" seeds: overlooked despite their nutritional riches, they provide your body with a range of benefits, from high levels of essential fatty acids to the ability to aid digestion of fats, proteins and carbohydrates.
Blueberry with flaxseed smoothie
If blueberries are your thing then you might want to try your hand at making a smoothie with them. Yes, you heard me right. Blueberries are just one of the many delicious berries out there.
In this post, I will be showing you how to make a smoothie with blueberries and flaxseed. The smoothie is a nice way to get in some healthy blueberries, which are actually pretty good for you. It's also a great way to get flaxseed in your diet.
The combination of blueberries and flaxseed in this smoothie will make it a tasty treat that will keep you fit and healthy.
Banana with flaxseed smoothie
I know – one more smoothie post. But hey, smoothie making doesn't have to be boring – or expensive! This banana smoothie uses only two ingredients: frozen banana and flaxseed.
The smoothie has a thick, creamy consistency, and the flaxseeds add a subtle nutty flavor. It's a good way to use up those overripe bananas you have in the freezer.
Strawberry with flaxseed smoothie
To start this off, we would like to say that "strawberry with flaxseed smoothie" is one of our favorite blog titles we have ever seen. It's creative, it's descriptive, it's delicious.
The first thing we thought when we saw that title was that we were going to eat a strawberry with a delicious smoothie, something that we've done on a daily basis for the past few years.
Strawberries have become a favorite around here. We like to pair them with a bit of flaxseed and yogurt to create a tasty and healthy smoothie.
Yogurt with flaxseeds
Yogurt can be a fantastic addition to your diet. Yogurt with flaxseeds is healthy for you in many ways. It is high in calcium, helping your bones to absorb it.
It is high in protein, which is needed when you are active, whether it be at the gym or at home. It is also a good source of fat, which helps to keep your metabolism ticking over.
Hey'all I'm Amy, a born foodie and diagnosed with celiac disease 7 years ago. I refused to cave into tasteless, boring gulten free food and create my own!
On my blog you'll find info & cool facts along with recipes, all on gluten free foods!