Can I Have Arm & Hammer Baking Soda On A Gluten Free Diet?
If you are planning to bake at home and you are a celiac or have gluten sensitivity, you need to ensure all your ingredients are gluten free with no cross-contamination. 
You'll be happy to know that arm and hammer baking soda is gluten free as is most baking soda, however, we always suggest double-checking the label to be sure. 
We've composed a short guide below which will take you through some common gluten free baking soda options as well as a few tips for gluten free baking below. 
Which Baking Sodas Are Gluten Free? 
You'll be happy to know that the wide majority of baking powders and baking sodas are gluten free and do not have cross-contamination, you should always be double-checking the label, however. 
The biggest concern with baking soda is that you need to ensure you are choosing the one from the baking aisle to ensure it's food grade, not the one from the cleaning aisle.
Yeast is also one of the main ingredients in baking so let's find out Can You Eat Yeast On A Gluten Free Diet?
Tips For Gluten Free Baking
It can be hard to figure out what ingredients in the baking section in grocery stores are gluten free, but this doesn't mean you can't enjoy gluten free baking. 
We've listed some tips for getting the best results in your baked goods below. 
Add xanthan gum – Xanthan gum can help add elastic to gluten free flour to prevent cake and other baked goods from falling apart.
Make your flour – Adding tapioca flour to your groundnuts and other flour can help to make it softer.
Bake for extra time – Due to extra liquid, you might need to bake your goods for 10-15 minutes longer.
Add liquid – You might need to use more water in your gluten flour to rehydrate it, use a spoon at a time to get the right texture.
Check the icing sugar – Most icing sugar is gluten free, but in other countries, you can find that is bulked out with wheat flour instead of corn flour which has gluten.
Find out here Is Rice Flour Gluten Free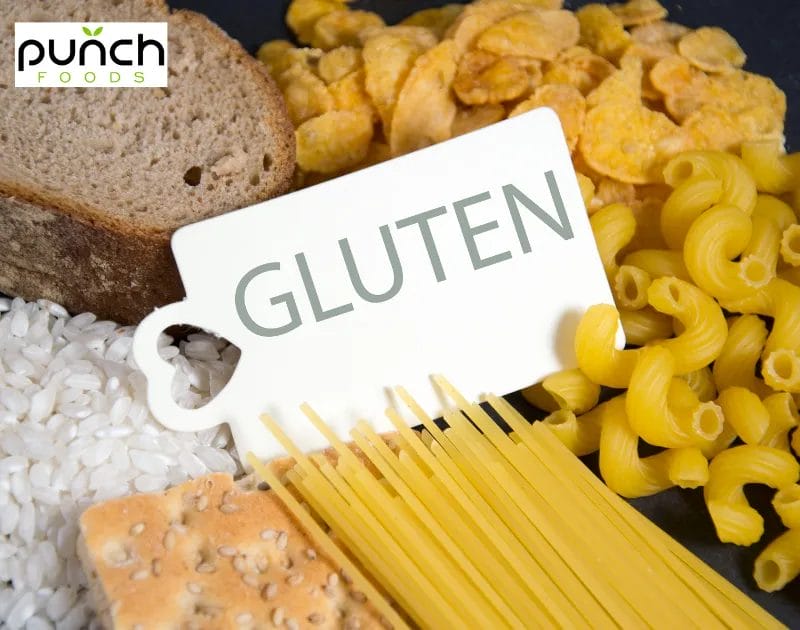 Final Words 
To conclude, arm and hammer baking soda is gluten free, do make sure you are buying the food-grade version however as they also have a cleaning version available. Always check the label of baking ingredients to ensure they are gluten free and try out some of our cooking tips above for the best results with gluten free baking.
Now let's talk about the last two ingredient lists in Nerds: salt and baking soda. So let's find out Are Nerds Vegan.
Hey'all I'm Amy, a born foodie and diagnosed with celiac disease 7 years ago. I refused to cave into tasteless, boring gulten free food and create my own!
On my blog you'll find info & cool facts along with recipes, all on gluten free foods!